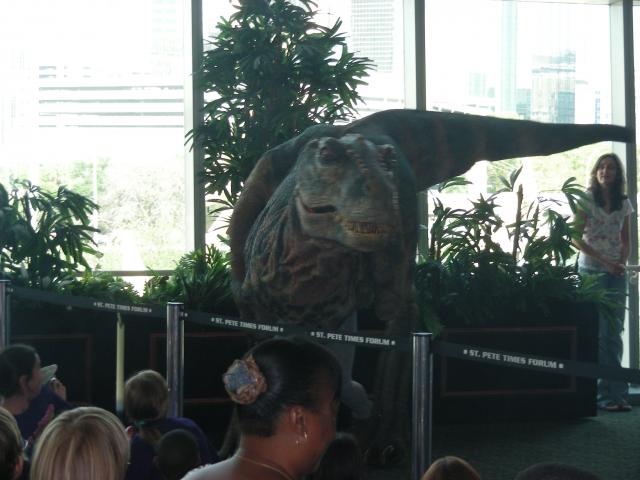 Hey everyone!  Travis here and I just went walking with the dinosaurs at the St. Pete Times Forum!  That's right...walking with the Dinosaurs.  This is some Tampa Bay entertainment that dates back about 100 million years! 
The theathrical event, Walking with the Dinosaurs, is coming to the St. Pete Times Forum in October, and they had a sneak peek of the event today.  I was lucky enough to be able to go. 
Here's a quick recap of the event itself - After years of planning, the award-winning BBC TV series, Walking with Dinosaurs comes to life in a stunning theatrical event. Internationally renowned designers have worked with scientists to create 15 life-size dinosaurs, including the terror of the ancient terrain, Tyrannosaurus-rex! Be amazed and thrilled as the greatest creatures ever to walk the earth return before your eyes.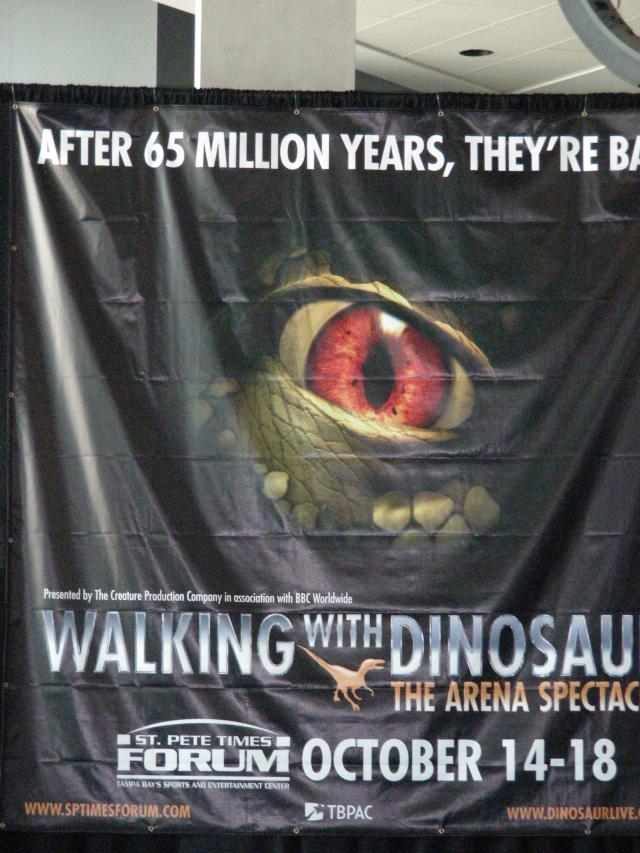 It's a dazzling 10 million pound arena spectacle of unprecedented size and quality set to captivate young and old alike. Marvel at the story of their 200 million year domination of life on earth. Watch them walk. Hear the roar. Be there as they fight for survival and supremacy. From the ripple of their skin to the glint in their eye, you will know the dinosaurs really have returned! So make sure you have your seat to see the return of the dinosaurs!
Like I said, it's coming to the St. Pete Times Forum in October, so start making your plans to go now!  You can head over to
www.sptimesforum.com
to get your tickets, or just go to the box office at the forum. 
You can see some photos on here (really cool, huh?), and you can see the entire gallery by visiting our facebook fan page -
www.facebook.com/visittampabay
. 
Enjoy, and until next time, keep checking back for more updates about great things to do in Tampa Bay!