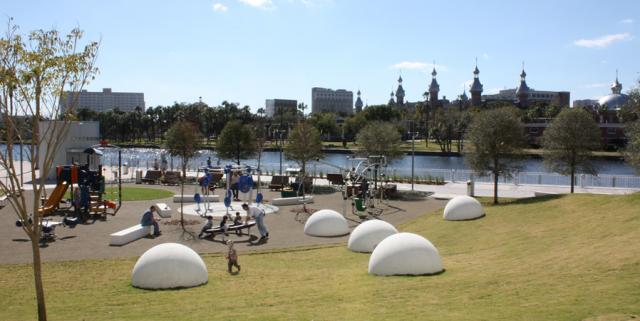 Attention Tampa! Melissa here. Do you like outdoor activities such as "Yoga in the Park" or "Rock the Park."? Well, if you want to keep them going then take the time to vote for
REALM
. REALM is the group that puts on events like this for free and with a $50,000 grant from Pepsi you can be assured they will continue to do so.
So we need your help to get the word out and your votes in! Spread the word on your Facebook and Twitter pages encouraging your friends to vote. Even send them text messages! Do what ya gotta do to make sure the word is out there.
After that make sure to visit the
Pepsi Refresh Grant website
and vote. You can go back everyday and vote up until December 31st, 2010. You can also Text 104582 to Pepsi (73774)! Repeat this step each day, and of course standard data and messaging rates may apply. Continue to do this each day through December 31, 2010. 
There it is, it's as simple as that. Make sure to talk, tweet and post about this as much as you can. Remind your friends that this is very important to downtown Tampa and don't forget to VOTE VOTE VOTE!
As always, keep checking back here for more about Tampa and great Tampa Bay Area Events!