Hey there folks! Hope everyone had a great weekend, and how couldn't you have had a great weekend with all of this fantastic Tampa Bay weather we've been having here lately! Mine was great, as it got off to a wonderful start on Friday afternoon when I stopped by the
Grillsmith Carrollwood
location for the VIP Patio Party!
Now if you haven't been to Grillsmith Carrollwood and experienced the atmosphere, its something I highly suggest you try! There are plenty of reasons to try this place out, especially given that it was voted best happy hour in Tampa Bay!
If that doesn't give you reason enough to check it out, then the amazing prices on appetizers, wines & drinks every day from 4-7 PM, and from 4-Close on Wednesdays should put you overboard on why you have to incorporate Grillsmith into your happy hour plans!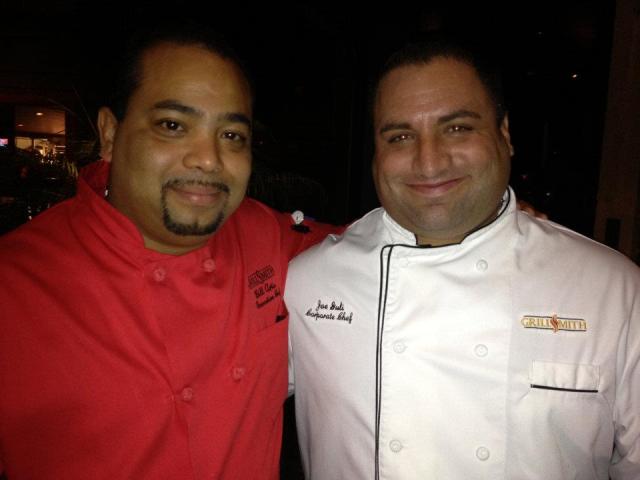 Friday's event was flush with a great crowd, in addition to some fine appetizers from the Grillsmith menu, such as crab cakes, tiger shrimp, and their oh so delightful salmon bruschetta, just to name a few! Admittedly I made a pig of myself on the crabcakes, but you know what I say... go big or go home! In addition to that, the bar was open with delicious drink specials and Grey goose samples running around. As  you can imagine, Jerm was indeed in heaven.
In addition to the food and amazing drinks, live music by local artist
Shaun Hopper
, which just added to the already awesome atmosphere.
All in all it was a great night, so I plan to be at happy hours at this location and all of the others in the Tampa Bay Area! If you want to see some photos from the event be sure to
check out this album
by our friend and local food blogger
Jenn Likes It
!
That's it for now, but check back in for more updates on things to do in Tampa Bay and Tampa Bay dining!