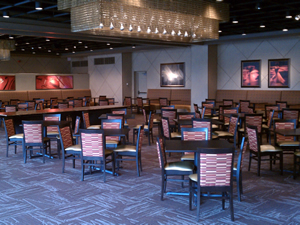 Happy February Tampa! It's Melissa back again. Warm weather and love are in the air as we approach Valentines Day. If you're looking for something different to do this year, look no further than Maestro's Valentines Day Dinner at The Straz Center right here in Tampa.
On Monday, February 14th treat your loved one to a four course meal, live entertainment and a bottle of specially selected wine. Boring evening?-NOT HERE!
Now now, I'm sure you're thinking this is going hit your wallet pretty hard, but do you really think I would do that to you guys? Of course not! Her heart won't be the only steal of the evening; Maestro's Valentines Day Dinner is only $100 per couple, excluding tax and gratuity.  
Cocktail hour begins at 6pm, with dinner starting at 6:30pm.Reservations can be made by calling 813.229.STAR, if you're local. If not you can call 800.955.1045 or reserve online at strazcenter.org.
This evening is sure to not be your run-of-the-mill V-Day dinner so try something different this year-try Maestros.
And of course, keep checking back here for more about Tampa Bay Area Events!