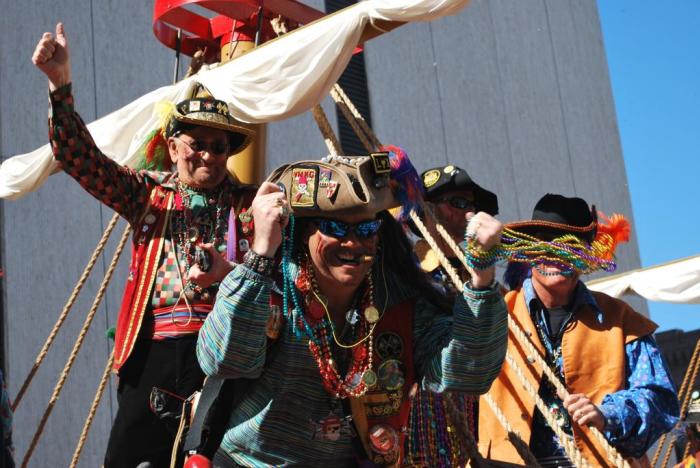 Sarah Sekula from USAToday joined the party during this year's 100th Gasparilla Pirate Invasion.
Looks like she had a good time down there on Bayshore Boulevard conquering Tampa Bay with Jose Gaspar and his scurvy band. (She even got Shanghai'd by the krewe).
Check out the video she sent us.