Hey Tampa Bay, Alex here to tell you who is one of the new official partners in the support of The USA Bid Committee's efforts to bring the FIFA World Cup™ to the United States in 2018 or 2022.
If you said  Fox Soccer Channel then you are correct! Fox Soccer Chan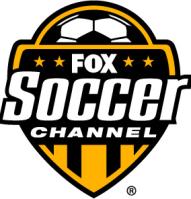 nel and its associated platforms, Fox Soccer Plus and Foxsoccer.com, will begin a series of corporate sponsorship announcements for the U.S. bid in the coming weeks.
"As the leading source for soccer programming and information in the United States, Fox Soccer Channel, Fox Soccer Plus and Foxsoccer.com is proud to join forces with the USA Bid Committee as a corporate sponsor to bring the most important event in soccer to the United States," said David Nathanson, General Manager of Fox Soccer Channel. "We are committed to using all of our resources to be a driving force behind support for the USA Bid."
FIFA's 24 member Executive Committee will study the bids from the United States and the eight other competing countries, conduct site visits and name the hosts for the 2018 and 2022 tournaments on December 2, 2010, completing a 21-month bid and review process.
Stay tuned for more updates on FIFA World Cup USA and head over to
http://www.gousabid.com/Tampa
to vote for Tampa Bay!