Hey gang...Travis back again.  I told you about this yesterday (ATTENTION...ATTENTION...Help Needed!), but I am going to be reminding you each day because we really need all of your support for this to be successful! 

I told you that we recently scoured the Tampa Bay area for a video we are producing that is all about the benefit of tourism in Tampa Bay.  This video is culminating in a group video shoot this Thursday at the Westin Tampa Bay Airport on Rocky Point Drive at 11am!  This hotel just opened and is going to make an awesome backdrop for this video! 

We need ALL of you to be there for this shoot.  It should only take about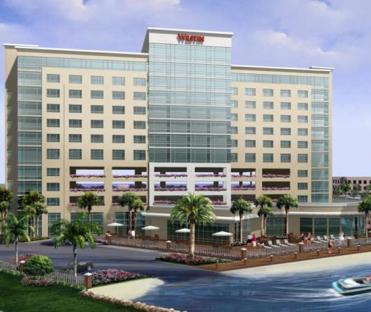 30-45 minutes and then you'll be back to work.  The shoot will take place on the deck/beach area behind the hotel.  Plus, you can stick around for a few minutes and give us a short testimonial about why Tourism matters.  These testimonials may be used in the video, and they will definitely be used in future marketing initiatives.

Without your assistance and participation, this video will not succeed, so please come out.  So, make sure you are at the Westin Tampa Bay Airport on Thursday, April 2 at 11am.  If you need more info, just drop a line...and let us know if you'll be there!  Or, you can shoot me an e-mail at TClaytor@VisitTampabay.com. 

I know it's not one of our typical things to do in Tampa Bay or some great Tampa Bay entertainment, but this is a Tampa Bay area event that is truly important.  Plus, you'll get to take your own Tampa Bay tour of the new Westin hotel! 

I hope to see you out there!