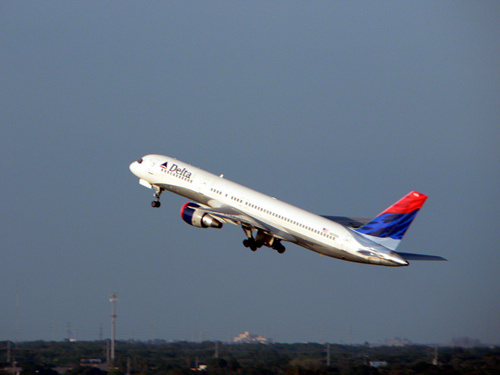 Hi everyone...Phil here, paddling for Team USA.  We are going to take you out of the world of Tampa Bay events and Tampa Bay entertainment, and take you across the world. 

It's Monday morning here in Prague.  Pam, Dan and I arrived at Tampa International Airport on Saturday morning all excited and ready to go.  We cannot believe we're about to cross the big pond to represent the USA in an international competion. 

Everyone in Tampa has been so incredibly supportive, believe me when I say that we feel incredibly honored to represent the USA and Tampa and feel an equal level of responsibility to represent the USA and Tampa as best we can.  Little did we know we'd have a competition sooner than expected.  After checking in and heading for the Delta airside, we encountered our first international competition event. 

Pam "took on" the tram boarding agent who wouldn't allow her carry-on bag to go over to airside.  After some prying and peeling I got Pam to settle down, she bought another carry-on of appropriate size, we re-packed her stuff and successfully crossed the tram entrance barrier! 

We luckily avoided an early "international incident" in the trip.  We don't have to worry about Pam and competition. . .the killer instinct is in full force.  After a few "normal" delays with flights we departed JFK about an hour late and with several more USA team members catching the same flight to Prague. 

The excitement was building as we all anxiously exchanged greetings and notes on our trips so far getting to JFK.  Some of the competitors were arriving from the west coast.  Jet lag here we come.  About nine LONG hours later, now Sunday morning about 2:00am est, we landed in Prague - 9:00am Prague time. 

After a quick check-in at the Clarion Congress Hotel (very nice, I might add) and breakfast we headed into Prague for a quick look-see.  After figuring out the local currency and the metro we got into Prague.  It is, as I know you've heard, a beautiful city full of old historic buildings with incredible architecture. 

We couldn't stay long as we were scheduled for our first practice at the race site in the afternoon.  But our appetite had been wetted for more of Prague. . .I know you'll hear more later.  Back at the hotel, we all gathered at about 2:30pm (remember, we haven't really slept, can't really count the plane, since Friday night yet!), boarded two buses and headed for the race site in Racicie. 

While only about 24 miles, it took about an hour to get there.  I fought the desire to sleep, but some of the others couldn't fight it off and took little naps!  The race site is a huge man-made lake.  It is eight to ten lanes wide and well over 1,000 meters long.  As I understand, it was created after mining sand left the area with this large dregded out area.  It was great to get some exercise and wipe out the cobweds.
 
My batter is low so I'm signing off for now...and looking for a plug.  More later.

~Phil