Hey Gang...in our efforts to bring you the best Tampa Bay area events, we're back with another update about this year's Florida Strawberry Festival.  So, here we go with info straight from the Festival folks themselves -
It's Day Six at the 2009 Florida Strawberry Festival. Gates open at 10 a.m., and it's a Ride-a-Thon Day from 3 to 11 p.m. A wristband purchased on the Midway for $17 entitles the wearer to ride most mechanical rides an unlimited amount of times.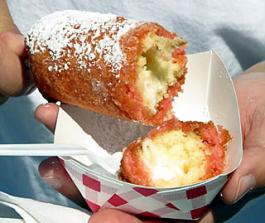 For those who are ready to chuck their calorie counters at the gate, the food choices range from smoked turkey legs and walking tacos to Stromboli and fettuccini alfredo.  For those with a lead belly, the fried foods run the gamut: cheese fries and fried green tomatoes, fried catfish and fried green beans, curly fries and sweet potato fries, and then there are the deep fried strawberries and deep fried candy bars, the deep fried mushrooms and the deep fried cookie dough. And it wouldn't be a Strawberry Festival without the strawberry shortcake and the strawberry pie, the strawberry crepes and the strawberry shakes, the strawberry cookies and strawberry jam, as well as the strawberry ice cream and strawberry smoothies.

Here's a competition anyone at the Festival today can enter – the Strawberry Stemming Contest at 2 p.m. in the Stingray Chevrolet Entertainment Tent. Contestants are chosen from the enthusiastic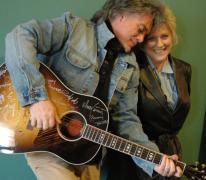 audience to out-stem their competitors. Each participant is given 20 berries; a whistle is blown to start the contest and as soon as one person has completed stemming his/her 20 berries, the whistle is blown again, and a winner is declared. After several rounds, the overall winner of the big Stem-Off receives a gift of strawberry decor.

Mary had a little lamb, but you can bet hers didn't look like any of the ones guests will see tonight at the Strawberry Festival. In the 7 p.m. Lamb Costume Contest, which takes place in the CF Industries Ag Tent, youth exhibitors will dress themselves and their lambs in costumes.  There is no telling what they will show up in as they compete for cash and ribbons in the categories of Most Original, Most Funny, Most Colorful, Most Creative, Most Elegant and Best Overall.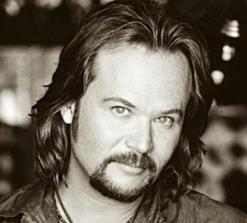 There are two country music concerts on the GTE Federal Credit Union Soundstage today. At 3:30 p.m., country music legends Connie Smith and Marty Stuart perform; and it's "A Great Day to Be Alive" with Travis Tritt at 7:30 p.m. Tickets are available for the 3:30 show at $10 and $15 each and the 7:30 show is $15 and $20 at the stadium ticket office, or the Main Ticket Office at Gate 1. There are also free (with paid gate admission) seats available on a first come, first seated basis in the Edy's® & Häagen-Dazs® grandstands. 
And that's it for today's Strawberry Festival update, but remember that you can always log on to their website,
www.FlStrawberryFestival.com
, to get all of the details. 
And keep checking back for more updates about this and other Tampa Bay area events. 
Plus, we are gearing up for SEC Basketball in Tampa, so stay tuned as we bring you more information about all of the events happening for that.  From the Westshore District to Ybor City, this thing is going to be great. 
As always, let us know if you were able to head out to any of these, and fill us in on how they were.