Hey Tampa, Lisa here with an update on some
events
going on at the Glazer Children's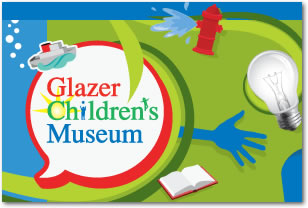 Museum.
This Sunday, July 10th they are hosting a Teddy Bear Picnic. You can bring your teddy bear (or other special friend) to the first ever Teddy Bear Picnic Brunch! They will have food, and you get to bring your friend to the museum too! The event runs from 10 am to noon and is $10 for members and $12 for non-members. They are also encouraging donations of a new unwrapped bear or toy.
From July 15-17th Come and learn how kites are used all over the world for fun and celebration. Maye your own kite, and learn how they fly. We'll even fly our kites in the park every day! This event runs all day the 15, 15 and 17th and does not cost extra!
The last weekend of July the 29th-31st the
Glazer Children's museum
will be hosting a Super Weekend! Who is your hero? What makes someone a hero? We'll celebrate the heroes in our everyday lives - police, firefighters, nurses, teachers and more. They will even have superheroes there to meet! This event is also included in your regular ticket price.
Wow sounds like a lot of fun Tampa bay area events happening at the Children's museum the rest of this month!
That's all for now, but check in later for other things to do in Tampa Bay!