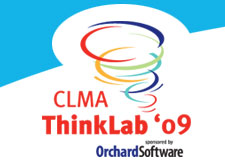 Tampa Bay & Company is excited to host more than 6,200 delegates attending meetings and events from Saturday, April 25 through Friday, May 1. These meetings will produce more than 21,100 hotel room nights to create an estimated delegate spending of $7.6 Million!
One example of these conventions is the Clinical Laboratory Management Association's (CLMA) ThinkLab Conference & Exhibition.  This conference will welcome 2,000 delegates to Tampa Bay.
Founded in 1976, CLMA is an international association of 5300 clinical laboratory professionals providing leadership in the clinical laboratory industry by supporting laboratory professionals at every stage of their career.  CLMA empowers laboratory professionals to achieve excellence in leadership through forward-thinking educational, networking and advocacy opportunities.  To learn more, visit www.CLMA.org. 
 
The focus of the Convention Sales team of Tampa Bay & Company is to bring conventions and meetings to our city to create positive economic impact for Hillsborough County. 
So please join us in welcoming this group, as well as all meetings and conventions, to the Tampa Bay area!