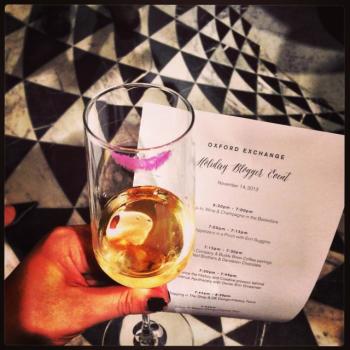 Originally built in 1891 as a stable for the Plant Hotel, the Oxford Exchange offers a unique setting unlike any other in Tampa.  Those walking through the retail space or those catching a meeting at the commerce club, are able to see, touch and feel some of the original brickwork from over 122 years ago.  The Oxford Exchange setting is the perfect mix of comfortable, contemporary and classic European elegance right here in Tampa.
Last week I had the opportunity to visit the Oxford Exchange for a special holiday party for Tampa Bay area bloggers.  Greeted at the door with specially crafted cocktails and champagne, I enjoyed exploring the bookstore and immediately immersed myself into the Oxford Exchange book collection full of specialty travel books, classic novels and contemporary collections.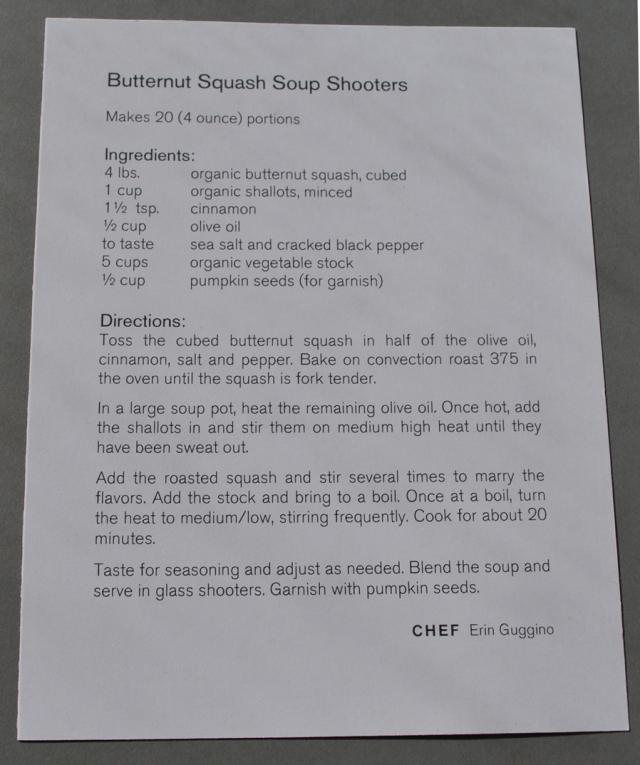 Oxford Exchange Executive Chef Erin Guggino featured two "Party Appetizers in a Pinch," along with recipe cards so you could make them at home for your next holiday party.  The Butternut Squash Soup Shooters were smooth and creamy and one just wasn't enough.  Dried Figs with Goat Cheese & Toasted Walnuts fooled those of us thinking it was some kind of an elegant dessert. Though not a dessert, it turned out to be a fun surprise for the pallet.  Is it just me or does goat cheese just make everything amazing?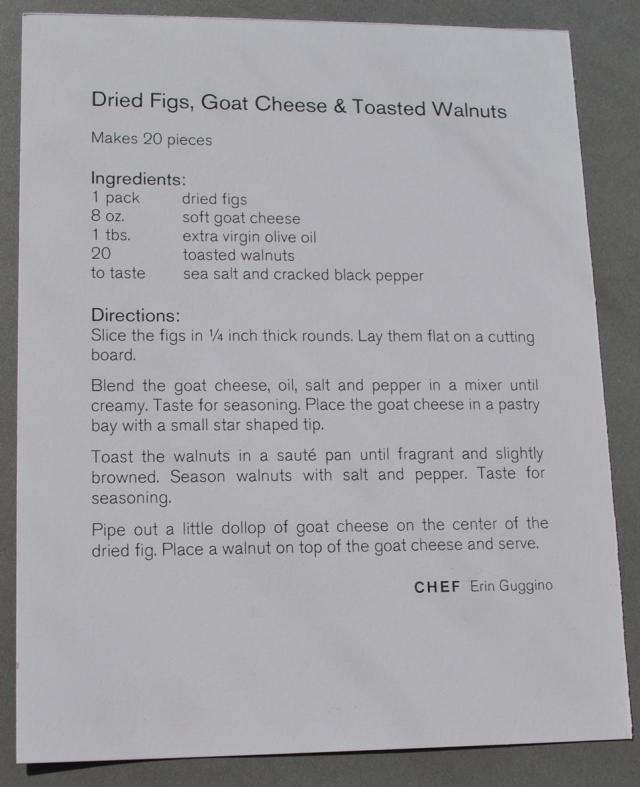 Next up, tea and coffee pairings! No… but really! Tebella Tea Company presented Peppermint Bark tea paired with Mast Brothers Dark Chocolate with Crown Maple, and Buddy Brew coffee was paired with a delightful Dandelion Chocolate.  Who knew tea and coffee paired so beautifully with chocolate?
While tasting all the wonderful treasures from the Oxford Exchange, the smell of Teak and Cardamom lingered throughout our journey. 
Erin Grossman, owner of 7th Avenue Apothecary went over the history and creative process behind the amazing hand poured soy candles in Tampa's Historical Latin Quarter, Ybor City.  She worked closely with the Oxford Exchange to create a specific scent, Teak and Cardamom, exclusively sold and created just for the Oxford Exchange and stamped with an OE on the candle.  Other top sellers include: Tobacco + Vanilla Bourbon, Havana Mango + Mint, Espresso + Dark Chocolate, Spiced Rum + Coconut, all inspired with a nod to the rich culture of Ybor City.  The perfect holiday gift for anyone on your holiday shopping list!  As a matter of fact… we love the Oxford Exchange Teak and Cardamom candle so much, we are going to give one away to a lucky fan on twitter.  Stay tuned this week and follow @VisitTampaBay on twitter for more details on how to win this Tampa treasure.
It was an unforgettable night and I highly recommend taking some time to drop by the Oxford Exchange to absorb the sites, emerge yourself in all the flavors and smells, and save time for shopping! You won't leave empty handed. 
 
Also, for those that love the food at the Oxford Exchange, but don't have time to make a reservation at the restaurant, check out the new o.e. market, located at 125 Hyde Park Avenue, Tampa.  The o.e. market is the perfect spot to pick up cold-pressed juices, sandwiches, soups, homemade pickles and more on the go and quick.  Check out the menu here: http://www.oe-market.com/
Stay tuned for more ways to unlock the holidays here in Tampa Bay!
Cheers Y'all!  - Kat