Well if you are not ready, then I suggest you get there really fast! Jerm here from your favorite Tampa Bay team of in the know bloggers with an important update that I am sure you all have been waiting for! A little less than 36 hours from now, Bono and the U2 crew will be rocking out Raymond James Stadium tomorrow night to an expected crowd of well over 60,000 fans!
Tickets for this bad boy sold out a long time ago from what I hear, so if you don't have tickets by now, then you are gonna have to wait for the next one. Me and Bono are tight like sardines and when I rang him on his mobile and asked him to get me tickets, even he couldn't help me out!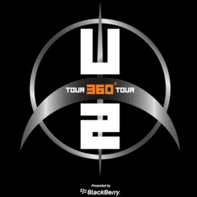 Okay, so I made up that last part, as I have never met Bono, but you get the point people, its sold out! Word on the street is that this monstrous circular stage, nicknamed "The Claw," costs $40 million.
Typically when I write a check the bank could bounce, as I have some deep pockets, but even for me that is a large amount of coin!
There are actually three stages that tour the country. It takes about thirty-seven trucks and a crew of more than 100 workers arrive several days in advance to set up, and the crews were working their tails off yesterday to get setup before the concert! For more info on this stage and the
U2 360 Tour
, be sure to check out their website.
As you can imagine, an event of this magnitude is going to have people coming from near and far, so be sure you get there early to try and beat the crowd. The stadium website is the best place to go in order to get all the show info with regards to stadium parking, FAQ's, etc so
here is a link
for that!
While I was at the stadium yesterday for the Press conference regarding
Tampa Bay's World Cup Bid
, I did happen to see the stage setup for the concert, and believe me when I tell you that there are truly few words to describe it! I can only describe it as "out of this world, and quite possibly the most amazing thing I have ever laid eyes on, with the exception of of a certain bartender friend of mine who will be working at the stadium tomorrow in the club section.
If you happen to be in either the east or west club area, be sure to go and say hi to Alexis aka "Lexie" for me, and be sure to buy your drinks from her! You will recognize her as the the girl whose smile will be sure to outshine the stadium lights!
Well folks, that's all I got for now but be sure to check back with me for my future updates about all of the great Tampa Bay area events so you can be in the know about what to do in our fine city this October!