Greetings adventure lovers... Jessica here with a great deal for your favorite Tampa Florida attractions!  That's right, as always we are bringing you the best ideas of things to do in Tampa Bay.
Well this time we're presenting two world-class theme parks for the price of one... this exclusive offer is available to Florida residents only, now through the end of 2009!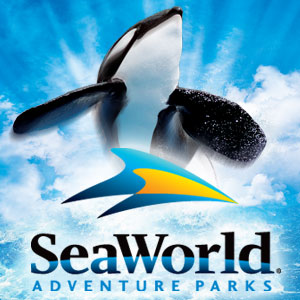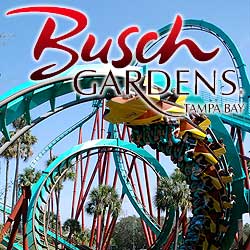 Here's how it works... Purchase a full price SeaWorld Orlando ticket online and receive a free visit to either Busch Gardens Tampa Bay or Aquatica in Orlando.  That means plenty of time to dive deep and fly high on Manta, SeaWorld's all-new flying coaster & experience the ultimate adventure park of Busch Gardens which offers an array of fascinating attractions based on exotic encounters with the African continent.
Or, if residents are looking to stay even closer to home in Tampa this summer, by purchasing a Busch Garden ticket, you will also receive a free ticket to Tampa's water park, Adventure Island.  At Adventure Island, "Island Nights" (a musical party) becomes an evening escape to paradise all summer long.
All offers are available to Florida residents at BuschGardensTampaBay.com, SeaWorldOrlando.com, or by calling 1.888.800.5447.  So gather the friends & family and get your tickets today!!!
Don't forget to stay tuned for more great Tampa Bay events!  Until next time... stay cool & happy coasting!!!