And we're back for day two of Trivia with
GameWorks
Ybor City! Whats on the line for today's giveaway you ask? GameWorks has graciously offered two one hour combo's which include the following:
1 hour video game play card (not valid on games that give away prizes, tickets or tokens)
1 Entrée off of the menu, excluding appetizers, the double Decker burger or dessert
And a bottomless soft drink during their meal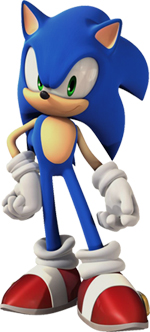 This is normally $14.99 value for each, so I suggest you guys get your trivia hats on if you wanna take advantage of this. Its a great prize package if you and a special person in your life are doing a date night, or something to that effect! But enough of me yapping, let's hop into the trivia!
Here are the rules again, just in case you forgot...1 - You have to be following us on Twitter.com (
www.VisitTampaBay.com/Twitter
); 2- Answer one question about GameWorks Ybor City: 3 - You have to re-tweet the original tweet in order to be eligible to win (a lot of people forget this one, so make sure you re-tweet); and 4 - You have to answer the question on Twitter and be the first to do so. Pretty simple huh!
Today's trivia revolves around the Sega spokesperson Sonic the Hedgehog:
In what month and year was the original Sonic the Hedgehog game released?
This Dr., aka Eggman is Sonic's Arch Nemesis?
Okay all, that should keep you guessing for a while. Remember that if you have won our contest within the last 30 days you are going to have to sit this one out.
Stay tuned for more things to do in Tampa Bay! Ciao!