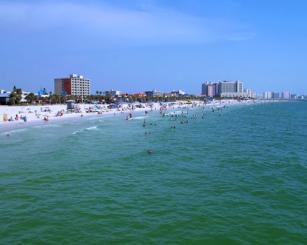 Hey all you tourism lovers out there!  Travis back with some fun tid bits of summer travel for you!  Summer is almost here...the fun times by the pool.  The walks in the park on a sunny afternoon.  And even just hanging out on some of the Tampa Bay area beaches and catching some rays (which I might add is a HUGE bonus of being in Tampa Bay)! 

Summer travel is a huge deal to a lot of people, including us!  Well, SmarterTravel.com has just come out with the Hottest Travel Trends for Summer 2009 and we are going to bring some of those straight to you!  We'll be bringing you a new trend everyday for the nex several days...So, here's some info from SmarterTravel.com, and then the first part of the list -

In 2009, everything old is new again. Travelers are being more cautious during the economic downturn, and want a summer vacation that's going to give them the best experience for their hard-earned dollars and vacation time. Family vacations, road trips, and classic destinations are popular this summer, and deals are plentiful. High supply and decreased demand has created a buyers' (i.e., travelers') market. If you can swing it, you'll be able to get a lot more for your money this year.

Travel Trend #1: Air-and-Hotel Vacation Packages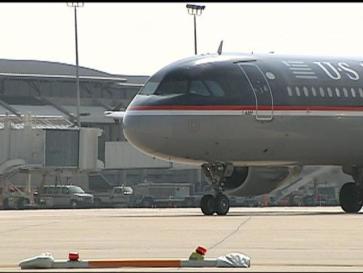 Airfare-and-hotel bundles, or vacation packages, offer great deals to some destinations this summer, such as Hawaii. "[Travelers] can get a better price on airfare because resorts are subsidizing the cost just to get people there," notes SmarterTravel Senior Editor Christine Sarkis; you may be able to find similar offers for destinations also hit hard by the recession (think Vegas, the Caribbean, and the like). Online travel agencies (OTA) such as Expedia, Orbitz, and Travelocity have plentiful offers to a wide variety of destinations. While the OTAs are often the first places travelers look for such vacation types, you may also want to check your preferred airline for packages, as many carriers now have comparable offers for airfare-and-hotel deals.

For example, popular low-cost carrier Southwest Airlines has a robust vacation package subsidiary, Southwest Vacations. Its current Wanna Get Away? promotion offers a range of discounts, including up to $114 in savings on vacations from Detroit to Ft. Lauderdale; up to $108 off packages from Long Island/Islip to Orange County, California; and up to $100 off vacations from San Francisco to Orlando, among many other city pairs. Book your vacation package by April 6 and travel through August 14. You can also check other carriers for their latest deals, including AAVacations, JetBlue Getaways, and United Vacations.

There's also a fee-elimination and travel-protection war currently going on among the major OTAs and Priceline, but only for a limited time. Read our recent blog to learn how you can save up to $600 on vacation package bookings through June 1.

And there you have it folks...but be sure to keep checking back as we bring you more travel trends for Summer 2009 over the next few days.  And keep checking back for great ways to implement these trends and updates about great things to do in Tampa Bay!  From Tampa Bay area events to where to eat, what to do and ways to enjoy your summertime in Tampa!