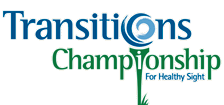 Hey everyone!  If you are a golf enthusiast, then I have some Tampa Bay entertainment news for you!  Tickets for the Transitions Championship, at lower prices for 2010, are now on sale at nearly 200 Florida Gulf Coast area Publix locations and through Ticketmaster. 
Tampa Bay's PGA TOUR event will be held March 15-21, 2010 on the Copperhead Course at Innisbrook (an absolutely amazing course). 
Good-Any-Day tickets which were $40 last year are $30 in advance this year, or $50 at the gate.  Weekly badges have been reduced to $79 from $99.  Oh, and children 17 and under are FREE! 
Retief Goosen and Sean O'Hair, both currently ranked in the top 20 in the world, were the last two winners of the Transitions Championship, which will again be nationally televised by NBC-TV!
And there's an even better deal...Publix Super Markets is also offering the popular Red Hot Holiday Special through the end of the year.  It features two Good-Any-One-Day tickets and a parking pass for $59.
But the deals just keep getting hotter!  The tournament is also offering the Copperhead Pack which includes the opportunity to play the tournament course any week of the year except during the Transitions Championship. 
A $500 value, it includes two rounds of golf on the Copperhead (Sun PM-Thurs) two Good-Any-One-Day tickets and a parking pass for just $199!  For more information on the Copperhead Pak, log on to http://www.transitionschampionship.com.
Tickets are on sale at the customer service counters at Publix Super Markets in Citrus, Hernando, Hillsborough, Manatee, Pasco, Pinellas, Polk and Sarasota counties, and at Publix stores in The Villages, without a service charge.
Tickets are also on sale at all Ticketmaster outlets (Ticketmaster service charges apply), through TransitionsChampionship.com or by calling 727-942-5566.
So, get ready to enjoy some amazing fun at this year's event.  And as always, keep checking back here for more updates about great things to do in Tampa Bay and info on other Tampa Bay area events.