Hey Gang...we'll be bringing you more about the Transitions Championship taking place through this weekend at the famed Innisbrook Resort and Golf Club.  Just to give you a quick blurb about the tournament itself, here we go -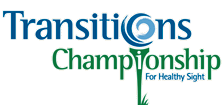 The March 16-22, 2009 Transitions Championship, which each year brings the top names on the PGA Tour to the Tampa Bay area, is played on the famed Copperhead Course at the Innisbrook Resort and Golf Club, located at 36750 US Hwy. 19 N. in Palm Harbor, 34684.  Proceeds from the tournament benefit over 150 local charities.  In the last 32 years, the total contributions exceed $23 million.

Ok, now that we've given you that info, let's talk about College weekend!!!  March 21 and 22 is College Weekend at the Transitions Championship.  All college students with valid student ID can purchase admission tickets for half price...tickets are regularly $40. 

The student offer is available at the Tournament Will Call Office located outside the Copperhead Course in Lot #1.  The lot is accessed from Belcher Road, just south of Klosterman.  Best access is by taking Klosterman from U.S. 19 N to Belcher and turning left on Belcher, then right into lot.

And there you go...some of the best Tampa Bay entertainment you'll find! If you want more information about the tournament, call 727-942-5566 or visit www.transitionschampionship.com.

And keep checking back here as we bring you more updates about this events, as well as other great things to do in Tampa Bay so you can enjoy this amazing Tampa Bay weather!