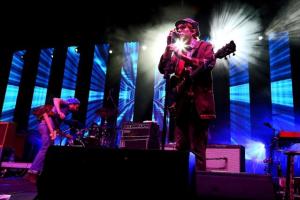 This weekend is jam packed with great music, outdoor activities and fun for the entire family.  Check out our top 5 picks of fun things to do and make the most out of your weekend in Tampa Bay y'all!
Gasparilla Music Festival, Curtis Hixon Waterfront Park: Saturday 3/8 and Sunday 3/9
Not sure if you had a chance to check out yesterday's post about the top 10 reasons you don't want to miss GMF this year, if not here is the link to the blog: http://bit.ly/1njGMA0
Gates open on Saturday and Sunday at 10 a.m. Tickets are $60 for the whole weekend, $40 for Saturday and $30 for Sunday.  Trust me when I say… you don't want to miss these musical acts this year!  For more information visit: http://gasparillamusicfestival.com/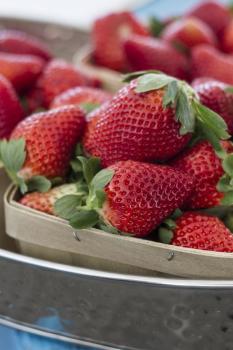 Florida Strawberry Festival, Plant City: Friday 3/7, Saturday 3/8 and Sunday 3/9
This is the LAST weekend to get your fill of the freshest strawberries and not to mention the last chance to check out some of the hottest musical acts.  Straight from my 90's CD collection is the much anticipated Boyz II Men take the main stage Friday night (7:30 p.m. $20-$25). Saturday, Jerrod Niemann known for the hit country song Lover, Lover and What Do You Want (7:30 p.m. $20-$25). On Sunday, siblings Reid, Kimberly and Neil Perry will take the main stage (7:30 p.m. $40).  Here's a tip for the concert goers wanting to see the concerts for FREE, get there EARLY some seats are first-come, first-serve.  Also, if you are looking for some must-try eats at the Strawberry Festival this year, make sure you check out blog from early this week.  Here is the link: http://bit.ly/1hJTBkW
Tickets starts at $10 for adults, $5 kids and kids under 6 are free.  For more information visit: http://www.flstrawberryfestival.com/
Harlem Globetrotters, USF Sun Dome: Friday, March 7th 7 p.m.
These funny guys know how to put on a good show for the whole family.  From dribbling tricks to slam-dunks these guys are the most entertaining all-starts to show up on the basketball courts in a long time.  Hitting the courts this year Paul "Tiny" Sturgess who is said to be the world's tallest pro basketball player (7 feet, 8 inches).  Tickets range from $25- $112 for more info visit: http://www.sundomearena.com/events/detail/harlem-globetrotters-2014-fans-rule-world-tour
Gasparilla's Outbound Voyage: The Return to Sea, Tampa Convention Center, Sat. March 8th
As the Gasparilla season starts to sail away so does the famous Jose Gasparilla pirate ship.  The ship is ready to set sail back to the sea when the Ye Mystic Krewe of Gasparilla meets up with Tampa Mayor, Bob Buckhorn seeking the return of the key to the city.  The cannons will be blazing and of course a party to follow.  This event is FREE event on Saturday, March 8th from 12:30 to 10:30 p.m.
The Muppets Take Manhattan, Tampa Theatre Sunday, March 9th 3 p.m.
The Tampa Theatre is encouraging their younger fans to bring their parents with special kid-friendly films through the months or March and April.  Tickets start at $10, $8 for kids 12 and younger.  For more information visit: http://tampatheatre.org/