Ok, so if you haven't been out to the Strawberry Festival yet, this is one Tampa Bay area event that you must experience.  And if you have already been out there, you need to go again, because there's so much more to do. 

So, here's today's update for those of you heading out to the Festival today -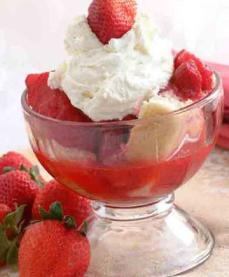 Today is the final Senior Citizen's Day at this year's Florida Strawberry Festival. Guests 60 years and better save $2 off their gate admission of $10. At 10:30 a.m., The Guy Lombardo Orchestra will be performing in a free (with paid gate admission) concert on the GTE Federal Credit Union Soundstage. 

The Belle City Amusements Midway opens at noon, and just right for the little ones, the entire Kiddie Corral area has been expanded. It's completely separate from the big boys and has more colorful, age appropriate rides than ever.  It's also a Ride-a-Thon Day from 3 to 11 p.m. A wristband purchased on the Midway for $17 entitles the wearer to ride most mechanical rides an unlimited amount of times.

By far one of the most anticipated events of the entire Festival, and certainly a fun and exciting one, the Strawberry Shortcake Eating Contest is at 3 p.m. today in the Stingray Chevrolet Entertainment Tent.  Participants have 10 minutes to consume four pounds – yes, you heard that right, four pounds – of strawberry shortcake, including whipped cream. The sufficiently satiated winner will receive . . . an unusual trophy.  Open to adults only, the 10 contestants are chosen at random from all entrants. Registration begins at 2:30 p.m.

A stroll through the newly expanded livestock area will reveal how expansive it is in its new location. Just inside Gate 14, the new tents will afford Festival guests wider aisles and more room to spread out as they visit with youth livestock exhibitors and see the animals. The steer that are in there today would love a visit and may even pose for a picture.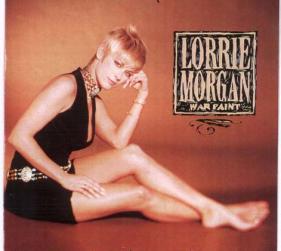 There are two concerts on the GTE Federal Credit Union Soundstage today. At 3:30 p.m. it's Mel Tillis and at 7:30 p.m. it's Lorrie Morgan. Tickets for both shows are on sale for $10 and $15 each at the stadium ticket office or the Main Ticket Office at Gate 1. There are also free (with paid gate admission) seats available on a first come, first seated basis in the Edy's® & Häagen-Dazs® grandstands. 

And there you go folks...so many great things to do in Tampa Bay, and all in one place! 

So, head on out and stop back by to let us know what you thought.  And keep checking in as we bring you more great Tampa Bay entertainment to enjoy, as this amazing Tampa Bay weather keeps getting better and better.