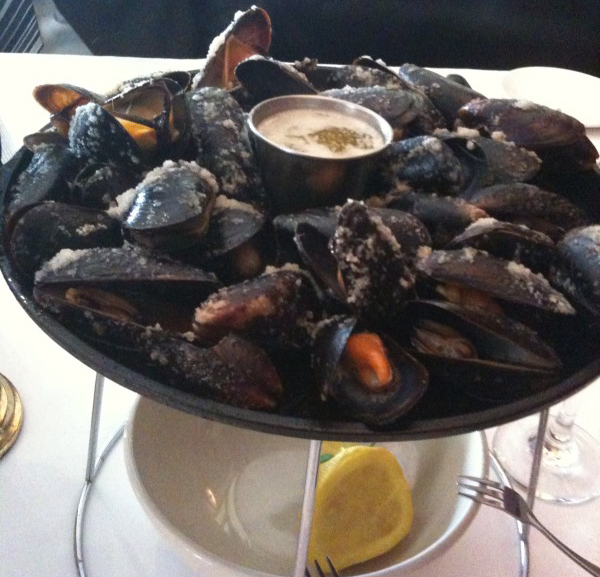 Who knew! Well at least that is what I was saying by the time I left
Timpano Martini Bar and ChopHouse
! don't let the name fool you though, it's not just a bar and chophouse, so much so, that after you read this post, you may refer to it as "Timpano's Fine Dining & Entertainment!" Lol, just joking.
For those of you that were paying attention to me yesterday when I was going Twitpic crazy yesterday around lunch time, I was doing that at this great Tampa Bay dining establishment with a colleague of mine.
Now I have been to dinner before at this place and the food has always been amazing, in addition to some top class service from the staff, but after a candid conversation with the general manager and chef yesterday, my opinion has been altered forever.
I truly just thought this was a great place to bring a date, or for special occasions...boy was I wrong! But this is one of those cases where I was glad to be wrong, and in the process get a full stomach while doing so.
To start, I wasn't aware that Timpano was open for lunch, and they have a very smart and great lunch menu, designed around getting you in and out quickly for your lunch break, but at the same time with a full stomach. Enter the "Lunch in a Rush Menu," which as I said before is designed to get you in and out fast. If you are in a hurry, Chef Antoine Ludcene recommends
you try any of these
, just to name a few:
Rat Pack Lunch Boxes - Not an actual lunch box, (even though that would be cool) these quick awesome meals are sure to get you full and out the door quickly!
Sliders - Very tasty slider menu, I would highly recommend the Chicken Parmesan Slider!
Paninis - Choose from turkey, chicken, and steak!
Salads - For the health conscious lunch-goer, very tasty salads!
Now to kick off lunch, I sampled the black skillet roasted mussels, and the jumbo lump crab cakes. I have been told by my Twitter fam, that the mussels here are the best around, and as far as the crab cakes, for me it was love at first bite!
As for my entree, I went for the fettuccine with grilled chicken breast, and I don't have the words to describe how tasty that was. I actually have leftovers from that which I am looking forward to tackling here at lunch today!
Now the fun doesn't just stop at lunch folks, our friends over at Timpano, like to make a big night out of every night. some of the everyday features include:
A La Carte Brunch on Saturday and Sunday 11 am - 2pm with a make your own Bloody Mary Bar.
Tuesday Nights Ladies Night from 5pm-12 with $3 Martinis, Wine and Champagne and complimentary chef appetizer
Wednesday is Champagne & Oyster night with 1/2 off Oysters and $3 Champagne
BBBBut wait there's more! There is even live Jazz Tuesday - Saturday featuring acts such as: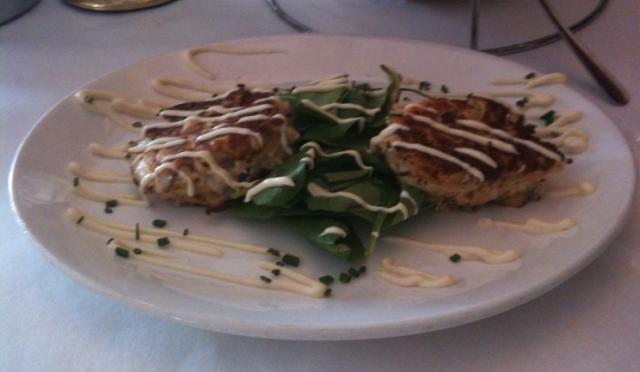 I have had the pleasure of of hearing Belinda Womack sing on many occasions and can't wait to go and hear her again, as well as the rest of this amazing lineup of entertainers!
So whether you want to have lunch, dinner, music, or simply sit down and have a glass of red or white wine, they don't disappoint one bit! So what the heck are you waiting for people, call and make a reservation, or simply stop by! Be sure to tell them that I sent you!
That's it for now folks but stay tuned in for more Tampa Bay nightlife updates from Jerm!