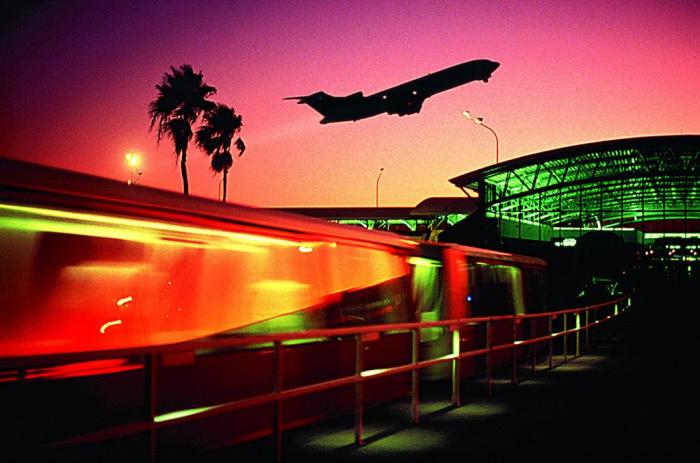 Tampa International Airport, Tampa Bay's gateway to the world, expects a 4.4 percent bump in airline passengers during its spring break period -- Feb. 27 and through Easter Sunday, April 5.
That amounts to an extra 97,148 passengers traveling into and out of TIA compared to last year's spring break period, bringing the total for this year's spring break to 2.3 million passengers -- at a time when the airport is undergoing a $1 billion expansion.
"This is a busy year for Tampa International Airport, not only with increased passenger traffic but with multiple construction projects going at the same time," said John Tiliacos, vice president of operations and customer service. "Even as we're undergoing the largest construction program in airport history, we remain as committed to customer service as ever to ensure all of our guests and tourists have a positive experience."
Check here to keep up to date about departing and arriving flights, parking, and construction updates.
Expedia recently ranked the Tampa Bay area among the top 10 spring break destinations. If you're coming to conquer Tampa Bay for spring break, try this list of deals available at local attractions, restaurants and hotels. 
To keep up with the spring break surge, Tampa International Airport has put a strong focus on maintaining efficient flow at security checkpoints and curbside pickup and drop-off areas, keeping the restrooms and facilities clean and other key areas.
Overall, 2015 has already seen a greater number of passengers compared to 2014. January traffic was up 8.5 percent – or 116,251 passengers – year-over-year. A rise in both domestic and international travel through TPA played a role in the numbers boost.
"It's no surprise that with more domestic and international flights coming in and out of Tampa International Airport, we're expecting a much greater number of visitors this year," Tampa International Airport CEO Joe Lopano said. "Our increased spring break numbers mimic the trend we've been seeing over the last few years, particularly with the more than 50 percent increase in international passengers since 2010."
Airport officials have a few suggestions for making your trip through Tampa International Airport during this busy times as stress-free as possible: 
Whenever possible, use the Cell Phone Lot when picking up passengers.

When passing through the first checkpoint to board shuttles leading to the airside terminals, only show your boarding pass, not your ID or passport.

Always double-check with your airline prior to coming to the airport to make sure your flight is departing on time.

Allow yourself at least 90 minutes before boarding time to park, check baggage and pass through security checkpoints.