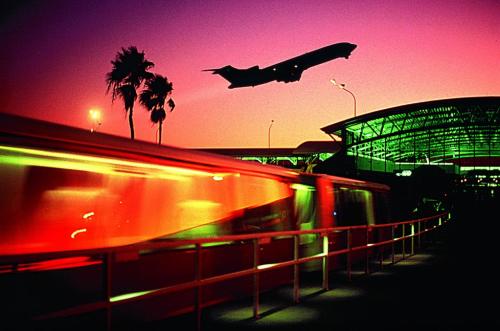 Starting this summer, Tampa International Airport, Tampa Bay's gateway to the world, will expand the number of electric vehicle charging stations available to travelers.
The 15 new charging stations will bring the airport's total chargers to 18. Airport officials say the additional stations are part of TIA's ongoing commitment to sustainability.
"We recognize that the popularity of electric vehicles is growing, and we want to support that," said Paul Ridgeway, the Airport's director of maintenance, who is overseeing the project. "These new stations will accommodate the desire of the passengers using these vehicles to recharge while they are here."
Right now, the airport can charge only six vehicles at a time at stations located in the cell phone waiting lot and valet parking areas. Plans call for installing four units each in the Short Term, Long Term and Economy Parking Garages.
Electric vehicle drivers will get an addition bonus: some of the choicest parking spots in each of the garages. The stations in the Long Term Parking Garage will be located on the second floor near the walkways to the main terminal, while the economy parking stations will be located on the first floor.
"If you drive an electric vehicle, you can actually park in some of the most convenient locations within each garage," Ridgeway said.
The addition of more EV charging stations is part of the airport's sustainability program, and just one of a number of environmentally-friendly initiatives in the works at Tampa International. 
Along with the new charging stations, TIA is in the midst of a $1 billion renovation that will add 50,000 square feet of retail and restaurant space, a new rental-car facility and a people-mover traveling between there and the main terminal.