I went to Business by the Bay last night at
Stump's Supper Club
and actually had a great time at one of the best Tampa Bars in the Channelside District.  There was a guy playing the bass.  And I mean an actual bass like in an orchestra not a bass guitar.  Another guy played the keyboard and sang.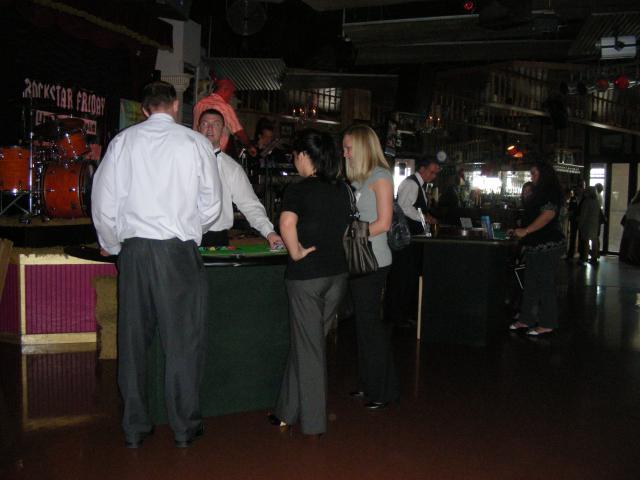 We could have lived without the singing but the music did set up a great environment.  Tampa Bay Entertainment keeps getting better each year I live here. 
When I got there I was given a free drink ticket and some free bucks to use at the gambling tables provided by
Delite Entertainment
.  There's nothing like alcohol and gambling to make for a great night!  The Tampa Bay Hotel sales departments were out in full force.  And it's always fun to see the guys from
The Florida Aquarium
.  
A few chicken fingers later and I'm ready to throw away some free money at the gambling table.  It took 1.3 minutes flat for me to lose everything but the experience was certainly enjoyable.  These days with the Tampa Florida News about the economy any reason to laugh is worth the effort.  
If you want to come with me and have a great time the next Business by the Bay is at the
Tampa Bay Performing Arts
Center in Carol Morsani Hall November 17th at 5:30 p.m.  We'll be celebrating
Wonderland: Alice's New Musical Adventure
!