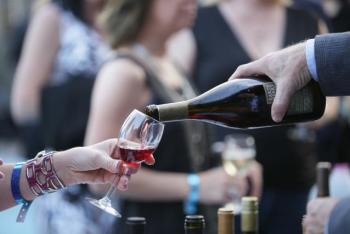 Don't let the weather freak you out yet… I'm not a meteorologist, but my thought is this storm is going to roll through and leave us with a little rain and a little bit of sunshine through the weekend.  So, don't let it rain on your parade, yet… There is plenty of live music, parties, wine & food festival, a shark convention and family fun attractions to keep you busy this weekend in Tampa Bay! 
As usual, I have done all the hard work for you, and I've picked my top 5 things you don't want to miss this weekend.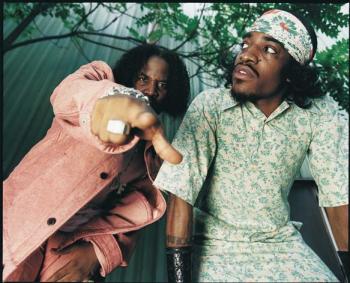 Big Guava Fest, Florida State Fairgrounds (Friday, May 2/Saturday, May 3/Sunday, May 4)
A weekend full of amazing musical acts and one of the biggest music festivals Tampa Bay has ever put on- 4 stages, rides (free and unlimited rides with ticket), food trucks and craft beers.  Tonight (Friday's) most talked about act are OutKast (you know… Hey Ya!... Ms. Jackson… etc) also Cake (Short Skirt/Long Jacket) and hottie Jake Miller, party-boy rapper.  Saturday, most talked about act are Vampire Weekend, Haim, and LA duo Hunter Hunted (performed at the Victoria's Secret fashion show). Sunday, the show closes out with Foster the People (Pumped Up Kicks), one of my personal favorites Girl Talk and a few others.  Tickets range from $75 to $175, parking is free and gates open Friday at 3 p.m.  For a full list of musical acts, tickets and more information visit: www.BigGuavaFest.com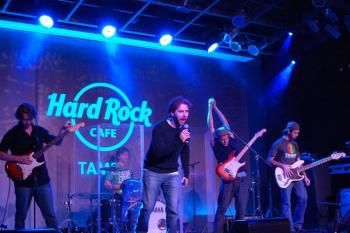 13 Ugly Men, Seminole Hard Rock Hotel & Casino (Saturday, May 3)
A sea of white will invade the Seminole Hard Rock Hotel & Casino this Saturday for the annual 13 Ugly Men Foundation's White Party.  Party starts at 7 p.m. and runs until 2 p.m. What's even better? All the proceeds benefit Hands Across the Bay. Tickets: Women $35 and Men $45
Visit www.13uglymen.com for more information.
*RESCHEDULED to a later date due to RAIN!
Sea Grapes Wine and Food Festival, Florida Aquarium (Saturday, May 3)
Drink like a fish at the Florida Aquarium's 13th annual wine and food festival and try over 150 types of wine and food from more than 25 local Tampa Bay restaurants. Don't show up in jeans or you will be shark bait, the dress is cocktail attire and the event starts at 8 p.m. and goes until 11 p.m. Tickets are $105, $225 VIP and all the proceeds benefit the aquarium education and conservation programs. 
Visit www.flaquarium.org for more information.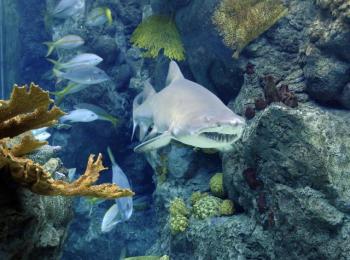 Shark Con, Tampa Convention Center (Saturday, May 3 and Sunday, May 4)
Didn't you know the ocean gets its saltiness from the tears of misunderstood sharks who just want to cuddle? Ok, kidding… Not only do we have to endure an entire week of Shark Week glued to our couches watching television (terrified to step foot in the ocean for at least 3 weeks), and a crazy movie craze about a shark and a tornado (which was a ridiculous movie), but now a convention dedicated to sharks!  There is a little something for everyone at Shark Con. Enjoy a touch tank with bamboo sharks in the expo hall and plenty of shark merchandise.  Educational panels include marine biology super stars, Sylvia Earle (National Geographic Society explorer in residence, (author of The Shark Whisperer) Ellen Prager and Stuart Cove (made his name for wrangling sharks for several James Bond films). Saturday, 9 a.m. to 6 p.m. and Sunday, 10 a.m. to 6 p.m. Ticket prices vary $19.99 for adults and $4.99 for kids (daily). Visit http://shark-con.com/ for more information.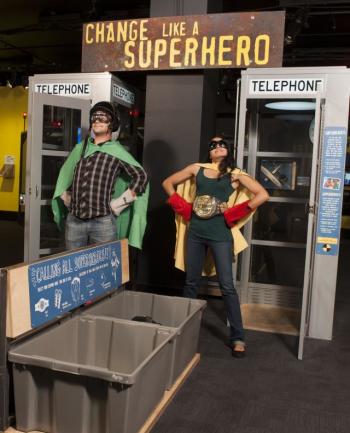 MythBusters, MOSI (Museum of Science and Industry) through May 8
I've told you a million times how cool the MythBusters exhibition at MOSI is, and May 8th is your last chance to experience it.  The exhibit is literally going out with a bang this Sunday at 2 p.m. as University of South Florida engineers will blow up things (safely) and show creative combustions while teaching the science behind it. Check out my post where I featured MythBusters a few months ago here: http://bit.ly/1g7qrdx and for more information visit: www.MOSI.org .