Hey Tampa Bay, Alex here to let you know what is going on around the area this weekend. If you are looking for something fun to do, you have come to the right place!



Carnival Couture - August 14, 2010
The Ritz Ybor presents a captivating collection of Tampa Bay's most provocative, show-stopping performers from the wild and sexy to the graceful and powerful.
Venue: The Ritz Ybor, Tampa, FL
Time: 7:00p

Thai One On For the Tigers- August 14, 2010
Come spend a wonderful evening and support the tigers and other animals at Elmira's Wildlife Sanctuary while we celebrate the birthdays of our two youngest tigers, Cort and Lexi! Admission includes:* Authentic Thai Dinner* One year membership to Elmira's* Live music from Code Blues Band* A twilight tour of the animal's sanctuaryTickets are $25 in advance, $30 at the door. Check out http://www.elmiraswildlife.org/ for more info!
Address: 13910 Seminole Trail, Wimauma, FL 33598
Times: 4-8 pm
Admission: $25 in advance, $30 at the door
Dance World's Back-To-School Health, Fun and Fitness Expo- August 14, 2010
Dance World Announces Health, Fun & Fitness EXPO Tampa, FL – August 5, 2010. Dance World will hold a FREE back-to-school Health, Fun and Fitness Expo on Saturday, August 14 from 12:00 PM – 5:00 PM at the University Mall, 2200 East Fowler Avenue (located on 2nd level, parking garage food court entrance, near movie theaters). Free health screenings will be given including BMI, cholesterol, blood pressure and blood sugar screenings. Additionally, there will be give-aways, entertainment and healthy food samples. This event will feature interactive demonstrations on "How to Eliminate Pain, Stress and the Effects of Aging" by internationally-renowned expert Dr. Ramon Nunez. Entertainment will include a salsa show, free dance lessons and performances by professional competitive dancers. A special musical performance will be given by singer-model-actress-TV host Ann Poonkasem aka Ann P. www.annponline.com. Sponsorships and vendor tables are available. A portion of the proceeds will benefit the Faces of Courage Foundation, Inc., a charity that helps children with cancer. www.facesofcourage.org Come join in the fun and dance for a better world. About Dance World Dance World is a full service dance fitness studio featuring a large selection of popular dances from Salsa to Hip Hop with professional instructors. A fun and hip alternative to the gym, dance fitness combines the benefits of exercise with the fun of dance and music. Dance world offers a full array of dance fitness programs, including weekly classes, children's lessons, corporate events, work-life programs, special events and health-wellness programs. No contracts, no monthly fees, student discounts. HABLAMOS ESPANOL. For more information, visit www.DanceWorldTampa.com.
Address: 2200 East Fowler Avenue, Tampa, FL 33612
Times: 12pm - 5pm
Admission: FREE

Tampa Bay Storm Playoffs vs. Orlando Predators – August 14, 2010


The number three (#3) seed Tampa Bay Storm will host the number four (#4) seed Orlando Predators in the American Conference Championship Game Saturday, August 14 at the St. Pete Times Forum with kickoff at 7:30pm.  The winner goes on to the ArenaBowl!
 
Don't miss the American Conference Final with individual game tickets starting at $15.
 
PREGAME FESTIVITIES BEGIN AT 4:30 PM!
Storm players walk the red carpet & greet fans!
Kids Activities, games, arts and crafts & Live Music!
$3 Draft Specials at Shots & Free Hot Dogs on Plaza (4:30pm – 5:30pm)
Venue: St. Pete Times Forum
Time: 4:30pm




Rocky Horror Picture Show Live – August 14-15, 2010
"Rocky Horror Picture Show" will be performed by a local live cast of The Cheap Little Punks at the Tampa Pitcher Show. The show is preformed every other weekend on Friday and Saturday nights. The theater offers a full liquor bar and a full menu.
Time: Sat- 11:30pm, Sun- 2:30p
Venue: Tampa Pitcher Show


"Strolling In A Perfect Paradise" – August 14, 2010
The Henry B. Plant Museum presents "Strolling In A Perfect Paradise." The gardens of the 1891 Tampa Bay Hotel were touted as the most exotic in the country. This exhibit will showcase the splendor of the gardens within the context of landscape design in the 19th century. Oversized projected images will give guests the sense of truly experiencing the once-magnificent grounds. It will also feature historic images from brochures, newspapers, negative slides, and photographs, along with original decorative pieces and, in the current garden, historic garden markers.
Time: 10:00a to 5:00p
Venue:  Henry B. Plant Museum
Price: adults $10, seniors 65 and older and students $7, children 4-12 $5
"Obscured by Time: The Magic of Florida" – August 14, 2010
Tampa Bay History Center presents the exhibition "Obscured by Time: The Magic of Florida," featuring the art of Hermann Trappman. The exhibit details the natural history of Florida through Trappman's compelling paintings, artifact replicas, fossils, and examples of the resources utilized by ancient Native Americans.
Time: 5:00p
Venue: Tampa Bay History Center
"Dog Sees God: Confessions Of A Teenage Blockhead" – August 14, 2010
Jobsite Theater presents "Dog Sees God: Confessions Of A Teenage Blockhead" in Tampa. Teens struggling with sex, death and identity. A play by Bert Royal and directed by David M. Jenkins.
When CB's dog dies from rabies, CB begins to question the existence of an afterlife. His best friend is too burnt out to provide any coherent speculation. His sister has gone goth. His ex-girlfriend has recently been institutionalized and his other friends are too inebriated to give him any sort of solace. But a chance meeting with an artistic kid, the target of this group's bullying, offers CB a peace of mind and sets in motion a friendship that will push teen angst to the very limits. Drug use, suicide, eating disorders, teen violence, rebellion and sexual identity collide and careen toward an ending that's both haunting and hopeful.
Time: 8:00p
Venue: David A. Straz Jr. Center for the Performing Arts
Price: $24.50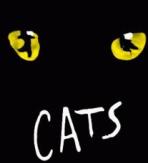 CATS: At the David A. Straz Jr. Center for the Performing Arts – August 14-15, 2010
There's no better way to introduce your family to the wonders of live theater than with the magic, the mystery, the memory of CATS. What began as a musical about cats after Andrew Lloyd Webber picked up a book of poems in an airport bookshop has become one of the longest running shows in Broadway's history. Winner of seven Tony Awards including Best Musical, CATS features 20 of Andrew Lloyd Webber's timeless melodies, including the hit song, "Memory."
Venue: David A. Straz, Jr. Center for the Performing Arts (formerly TBPAC)
Times: Sat. 2 and 8 p.m., Sun. 2 and 7:30 p.m.

Turn up the Volumn - Curtis and Kocab Benefit Concert- August 15, 2010
Benefit concert for the memorial funds for Officer Curtis and Officer Kocab. Live entertainment, balloon artists, face painters, palm readers, hand writing analysis's and so much more. Come down and support the cause!
Address: 615 Channelside Dr., Tampa, FL 33602
Times: 3pm-9pm
Admission: FREE



Goo Goo Dolls – August 15, 2010
Time: 8:00p
Venue: Florida State Fairgrounds: 1-800-ASK-GARY Amphitheater (formerly Ford Amphitheatre)


Ongoing Events:
August Double Dino Days
MOSI Presents- CSI: The Experience
Summer Nights at Busch Gardens- Ending August 15, 2010
Island Nights at Adventure Island- Ending August 15, 2010
Play & Dine All Day at Busch Gardens- Ticket sales end on September 6, 2010
Check back next week for another weekend events update!