Happy Friday Tampa Bay, Alex here to let you know about some of the events taking place at the Encompass Insurance Pro-Am this weekend.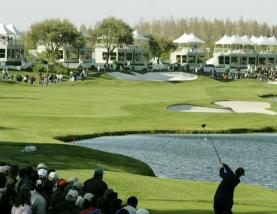 As many of you may know, the events kicked off this week at TPC Tampa Bay with some professional practice rounds and the Laser Spine Institute Challenge. Today was the start of the Encompass Insurance Pro-Am and it will continue throughout the weekend. You won't want to miss out on all of the fun taking place at the course this weekend! Check out some of the events taking place, listed below.
Saturday, April 14: Tampa Bay Lightning Day;  Encompass Insurance Pro-Am of Tampa Bay Round 2:     7: 15am; Live Performance by One Night Rodeo, immediately following play.
Sunday, April 15: Encompass Insurance Pro-Am of Tampa Bay Round 3: 9: 15 am; 18th Green Ceremony with a Special Presentation by the US Military, following play. 
 
The Tampa Bay Pro-Am Foundation, Inc. has built a legacy of giving back significantly to the community through this event. . In the past twenty-four years, the tournament has contributed over $9 million to area charities. The 2012 recipients are Homeless Emergency Project-HEP (with funds supporting the Campaign to Bring Our Veterans All the Way Home) and the USF Foundation in memory of Lee Roy Selmon.
This is the perfect way to spend a weekend outdoors with friends and family. Head on over to TPC Tampa Bay to be a part of of this fun event for a great cause! For ticket information, click here.
Have a wonderful weekend! Check back with us often for more information on Things To Do In Tampa Bay!