Hello Tampa Bay, It's Jodi with a list of fun things to do in Tampa Bay related activities for you this weekend!
For all my Harry Potter fans, The John F. Germany Public Library is hosting Harry Potter Friday Movie Madness. They will be showing Harry Potter and the Goblet of Fire at 1pm. This is the perfect way to get your kids out of the heat and maybe interested in books. The movie is free and while you're there make sure you get or renew your library card. Not only are library cards free but they open up a whole new world of literature to you and your family and sharing books is the eco-friendly thing to do. The John F. Germany Public Library is located at 900 N. Ashley Drive in Downtown Tampa.
Looking for an evening of Art and culture while giving back? You're in luck because Art in the PARC returns on Friday to Downtown St. Pete with its annual benefit. Starting at 5:30pm, Art in the PARC offers hors d'oeurves, drinks and music along with an art show and sale created by the PARC artists, all of whom have developmental disabilities. All the proceeds of the event go to help local artists with developmental disabilities like the ones featured in the show. Art in the PARC is hosted by Synovus Bank and is located at 333 Third Ave. N, St. Petersburg FL 33701.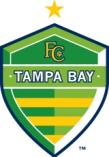 Soccer fans can meet Rowdy and World Cup Player, Jeremy Christie at SideBern's. Christie will sign autographs and be available for photos at this Meet & Greet. Starting at 5:30 pm on Friday, Light Appetizers and New Zealand Wines will be served as you mix and mingle with Jeremy Christie and other Tampa Bay Soccer Fans. $25 gets you in to meet Jeremy Christie along with the wine tasting and food samples. SideBern's is located at 2208 W Morrison Ave., Tampa FL 33606
Surreal Fridays at the Dali Museum, are a great way to take in great art, culture, and cuisine. The Dali Jazz Nights offer complimentary tapas, along with a cash bar, cigar bar and great music. Scheduled for this Friday is The Treble Clefs with Big Band swing. The event starts at 5:30pm and is free with museum admission ($8.50, half off regular admission after 5pm). The Dali Museum is located at 1000 Third St. S, St. Petersburg, 33707.
On Saturday, bring your family and friends down to the St. Pete Times Forum for a wild, wacky and weird benefit for the families of the two slain Tampa Police officers, David Curtis and Jeffrey Kocab. Up to 64 teams of six players will go head to head in a Dodgeball Tournament. Team registration is $120 and spectators are free. Donation collections and raffles will be held on the concourse of the Forum during the benefit. Get some of your friends together to form a team or bring the whole gang to the Forum to watch what will surely be a fun event. The Benefit starts at 11am at the St Pete Times Forum (401 Channelside Drive, Tampa FL 33602).
Another fun event that benefits the families of the two slain Tampa Police officers will be held at the Ellenton Ice & Sports Complex. The main event will be America's Finest v. America's Bravest Hockey match that will pit Tampa Bay Area firefighters against Tampa Bay Area police in what will surely be a rough and tumble, family-friendly face-off. There will also be a firefighter v. police football match, a board breaking competition by Six "R" Martial Arts, along with a car wash, dunk tank, face painting, firetruck display, and special appearances by Olympic Figure skaters Mark Ladwig, Amanda Evora, Jeremy Barrett and possibly Caydee Denney. This is definitely an event to bring the whole family to. Puck drops at 2pm for the hockey match. A $5 donation for the hockey is requested (any amount is appreciated); donations may be requested for other activities as well. So make it down to the Ellenton Ice & Sports Complex at 5309 29th St. E, Ellenton, 34222.
At Tropicana Field, your Tampa Bay Rays take on their division rivals, the New York Yankees. The first pitch will be thrown at 7:10pm on Friday. The Rays are two games behind the Yanks, and with home field advantage, we might see the Rays get back to the top of the AL East. Arrive early for a Los Rays limited edition T-shirt giveaway (first 10,000 fans), and stay after what is sure to be a great game for a Summer Concert Series performance by Los Lobos. Ticket prices vary depending on seat and section and special concert packages give you field access when the band comes out. The Trop is located at 1 Stadium Drive, St. Petersburg FL 33705.
Tampa Taiko will host a Taiko Workshop and Demonstration at the Tarpon Springs Performing Arts Center on Saturday starting at 2pm. Taiko is a traditional musical style of Japan, known for its dramatic, rhythmic drumming. The interactive program will feature a performance along with a history of Taiko, a drum-making class, and Taiko drumming class. The workshop is open to all ages and all levels of musical experience, but class size is limited to 30. The workshop will be $10 per person and you can call to get more information or register at (727) 942-5605. The Tarpon Springs Performing Arts Center is located at 324 Pine St., Tarpon Springs FL 34689.
Habitat for Humanity of Pinellas County is hosting an Open House on Saturday to showcase their latest efforts in Green Housing. From 10am to 3pm, Pinellas's first Green subdivision will welcome visitors to tour one of the LEED certified townhomes and learn about Habitat for Humanity and how to make their homes more energy-efficient. Volunteers and homeowners are always needed at Habitat. The Free Open House is located at 501 Howell Street, Dunedin, FL 34698 and more information on Habitat for Humanity can be found at www.habitat.org.
On Sunday, bring your furry best friend to Dunedin Brewery for a Doggie Spa Day. Every month, Dunedin Doggie Rescue holds a dog wash fundraiser where you can get Rover bathed, his ears washed, and his nails trimmed. Volunteer dog groomers will make sure Fido is clean and happy. Meanwhile, you can enjoy live music, check out Doggie Depot, meet other dog lovers, and learn about Dunedin Doggie Rescue.  Washes are $6-$12 depending on dog size, nail trims are $7, Ear Cleanings run at $3 and for every dog wash, the owner receives a free Dunedin Brew. So bring your leashed dog out for a fun Sunday at Dunedin Brewery, 937 Douglas Ave., Dunedin FL 34698. 
That's it for now, but be sure to check back often for updates on Tampa Bay area events!