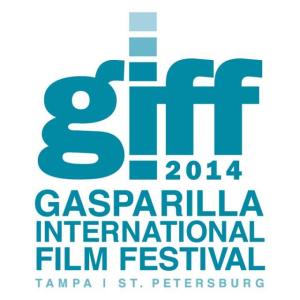 From famous fly overs, an attempt at the world's largest Cuban Sandwich and a weekend full of celebrating film and celebrity appearances Tampa Bay is action-packed! We've put together a good list of events and fun things to do to fill your weekly calendar.
Friday 3/21
Gasparilla International Film Festival (GIFF) (Friday, Saturday & Sunday)
Going into its eighth annual year, the GIFF opened Wednesday and runs throughout the weekend.  The festival has screenings at the CineBistro in Hyde Park Village, Muvico Centro Ybor, Tampa Museum of Art and Firehouse Cultural Center in Ruskin.  From foodie films to world-premiers, the GIFF offers something for everyone!  I've got the entire scoop including the most-talked about films, parties, celeb sightings and more from my blog earlier this week.  Check it out here: http://bit.ly/1hxnJi3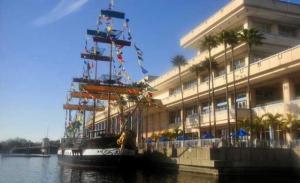 Tall Ship Nao Victoria, Tampa Convention Center Docks (Friday, Saturday & Sunday-through March 30)
Tours open today for a special Tall Ship that allows visitors to tour an exact replica of Ferdinand Magellan's Noa Victoria.  The Noa Victoria was the first ship to circumnavigate the globe during its 32,000-mile journey nearly 500 years ago.  Tours are held daily from 10 a.m. to 6 p.m. through March 30th.  Adults: $10, Children (6-12) $7 Tip: You can save 20% by purchasing your tour ticket online here: http://tallshipevent.com/Tampa.html

Tampa Pro 2014, Skatepark of Tampa (Friday, Saturday & Sunday)
For the 20th year, the Skatepark of Tampa will put on its biggest annual event, Tampa Pro 2014.  Enjoy live music, skateboard competitions, culture and art starting 9 a.m. Friday, Saturday and Sunday.  For the full schedule and other details visit: www.skateparkoftampa.com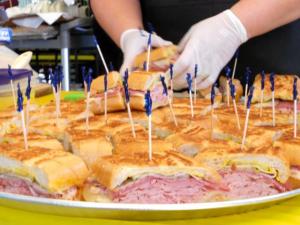 Saturday 3/32
Cuban Sandwich Festival, Ybor City (Saturday and Sunday)
Ok, when Tampa's Mayor, Bob Buckhorn issues a proclamation naming March "Cuban Sandwich Month" you know our Cuban Sandwiches are not only famously delicious, but completely legit!  This festival not only celebrates the rich culinary and cultural history of Ybor City, but it also confirms the winner of the BEST traditional and non-traditional Cuban Sandwich in the Nation! There are two days to enjoy the festival. Saturday, the day starts at the Ybor City Saturday Market in Centennial Park (10:30 a.m. to 6:30 p.m.) where you can enjoy live music and dancing from Cuba's Sol Y Son (their first trip to U.S.).  A full panel of Cuban Sandwich celebrity judges include: actor Armand Assante (you may remember him from American Gangster), our very own CEO/President and Hispanic Man of the Year, Santiago Corrada and many other local celebs.
Sunday, the Cuban Sandwich Festival will feature the Cuban Sandwich Awards and the making of the BIGGEST CUBAN SANDWICH of the CENTURY at the Hillsborough Community College-Ybor Campus (11:00 a.m. to 5 p.m.).  Seriously... World's biggest Cuban Sandwich, you don't want to miss that!
For more information be sure to visit: http://www.thecubansandwichfestival.com/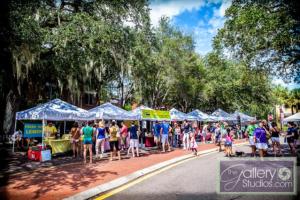 25th Annual Hyde Park Village Art Fair (Saturday and Sunday 10am-5pm)
This two-day art festival and fair will feature more than 150 leading national artists and local talents.  This event is FREE and open to the public.  For more information visit: www.hydeparkvillage.com or http://www.artfestival.com/

Great American Camp-Out, Lake Park in Lutz (Starts Saturday 1 p.m. ends Sunday at 9 a.m.)
Grab the kids (12 and under) and spend the night under the stars camping.  For only $2 per vehicle, learn how to set up a tent, cook outdoors and participate in special crafts and games hosted by Hillsborough County.  Be sure to register online: www.HillsboroughCounty.org/Parks or call 813-635-3519.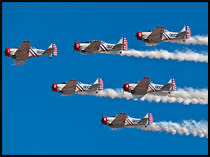 Tampa Bay AirFest, MacDill Air Force Base (Saturday and Sunday)
It's baaaaaack! Crowds will return to MacDill Air Force Base and enjoy watching over a dozen high-flying acts, special plane displays, skydivers, skytypers (you know, the super cool planes that write messages in the sky) and making a special this year, the Thunderbirds, a popular team of Air Force pilots from the F-16 Fighting Falcons (performing each day at 3 p.m.).  The event is FREE and open to the public ($15 gets a reserved seat) and gates are open from 8 a.m. to 5 p.m.  Expect a lot of traffic and limited parking, so don't wing it (haha get it?) be sure to plan ahead. For more information visit: http://www.macdill.af.mil/airfest/ Spots still available on the Yacht StarShip's MacDill AirFest Lunch Cruise, if you prefer to watch all the action from the water.  You can find that info here: http://www.yachtstarship.com/

Professional Bull Riders (PBR) Touring Pro Division, Tampa Bay Times Forum (Saturday at 8 p.m.)
Giddy up y'all! If you have never seen a PBR event in person, it is a once-in-a-lifetime experience.  The toughest bulls and bull riders in the world will compete as a stepping stone to the glitz and the glamour of the elite Built Ford Tough Series. Tickets range from $10 to $75.  For more information visit: www.TampaBayTimesForum.com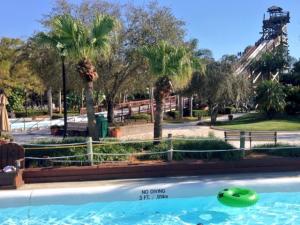 Tampa Bay Kids Triathlon, Adventure Island (Saturday at 7:15 a.m.)
The 2nd Annual Tampa Bay Kids Triathlon returns to Adventure Island Saturday.  Kids ages 6-14 (split into two divisions) will compete by running, biking and swimming around Busch Garden's premier water park.  Bye bye lazy river… go kids go!  For more information visit: http://www.tampabaysports.org
Sunday 3/23
Gasparilla Film Festival (GIFF) Closing Night Party, Ritz Ybor (Sunday at 7:30 p.m.)
This ticketed celebration ($90) will close the curtain to the 2014 Gasparilla Film Festival! Enjoy complimentary cocktails, delectable bites, entertainment from DJ Fresh (TB Rays DJ) and plan to party all night long with all the celebs, directors and film makers. You must be 21+ for this one folks.  For more information visit: http://gasparillafilmfestival.com/
Coming up…
Spring Beer Fling in Curtis Hixon Waterfront Park, Saturday March 29th (ticket giveaway next week)
AAA Lightning Promotion (win tickets on Visit Tampa Bay facebook page for TB Lightning games next week)
World's Largest Food Truck Rally, Florida State Fair Grounds (March 29th and 30th)
Taste of South Tampa, April 13th (ticket giveaway coming soon on social media)