It may not be Halloween yet, but the events are kicking off this weekend!
We've got you covered with our top picks for ghosts and goblins of all ages on our blog today.
Friday, October 24

Friday, October 24- Oct. 31 | "Nightmare on Franklin Street" Halloween Series | Tampa Theatre
Tampa's most historic - and most haunted - grand movie palace will present 15 nights of petrifying programming, including The Rocky Horror Picture Show, classic monster movies, family-friendly films, ghost tours, live storytelling, special guest appearances and even a late-night, lights-off paranormal investigation.
Tickets for "A Nightmare on Franklin Street" classic films are $10 for general admission and $8 for Theatre Members ($15/$13 for THE ROCKY HORROR PICTURE SHOW) at the Box Office, located at 711 N. Franklin Street in downtown Tampa, or online($2 convenience fee applies). Other "Nightmare" events – including Theatre Ghost Tour on Oct. 20 and 25, the late-night Lights-Off Paranormal Investigation on Oct. 24 and an evening of Tampa Ghost Stories with local author and historian Deborah Frethem on Oct. 30 - are priced separately. For more info visit: http://tampatheatre.org/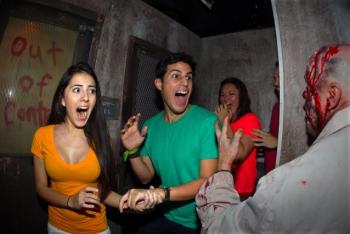 Howl-O-Scream | Busch Gardens Tampa | Thursday through Saturday nights
As the lights dim and the fire dwindles, a sinister song in perfect pitch curses all who hear its tormenting tempo. Survive the curse this fall as Howl-O-Scream returns to Busch Gardens for another pulse pounding year. Experience unexpected terrors around every corner, including new terrorizing experiences inside the garden and greenhouse of Dead Fall, new scare zones, a Cursed Front Gate Experience and live entertainment. Strap yourself in for a wild ride, we guarantee you will leave (hopefully alive) screaming for more. This event is intended for adults and not suitable for children due to mature content, violence, gore and blood. Howl-O-Scream runs select nights throughout September and October.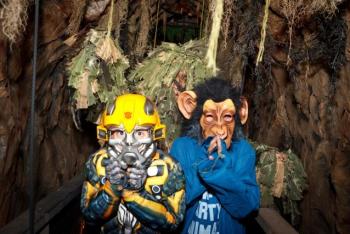 Zoo Boo | Tampa's Lowry Park Zoo | Friday & Saturday Nights
You'll find a "Ghoulish Good Time" at ZooBoo, the largest family Halloween event in Tampa Bay!
Dare to find out what lurks in the dark while making your way through new haunted houses. Tremble with fear trekking through new trails and discover spooky fun for the little ones. Parents don't worry; everything is kid-friendly and each attraction ranges with different "scare factor" zones. New this year goosebumps will rise exploring turn-of-the-century England in "London Frightmare," inspired by the city's most notorious sites and supernatural legends. Friday and Saturday nights in October at Tampa's Lowry Park Zoo.
Halloween 11 | Jackson's Bistro, Bar & Sushi | 9 p.m.
One of the largest Halloween parties in Tampa- Jackson's Halloween celebration is back for another year.  The theme this year… "Something Wicked This Way Comes"- admission includes a haunted house, DJ, dancing and dress to impress, the person dressed in their best Halloween costume is taking home $5,000.  For more info visit: http://www.jacksonsbistro.com/
BBQ Brawl | Holiday Inn Tampa Westshore Bar 700| 3 p.m. to 5 p.m.
If you haven't had a chance to check out all the renovations at the Holiday Inn Tampa Westshore, you are in for a treat folks (no tricks)! Guests will enjoy a giant block party and BBQ grilling competition with all proceeds benefiting the American Red Cross.  The event is FREE and open to the public.  For more info visit: www.TampaHI.com
Saturday, October 25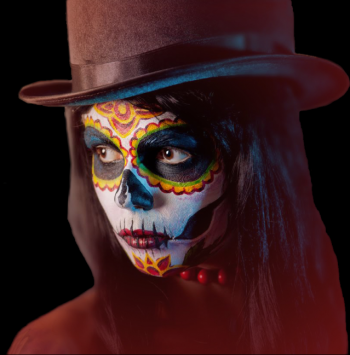 Guavaween | Tampa's Historic Latin Quarter -Ybor City
Tampa's Premier Halloween Event, Guavaween is back and taking over historic Ybor City Saturday, October 25 with a Freakshow Carnival, Voodoo Magic and Powerful Potions.
This annual Latin-flavored Halloween celebration will be taking place inside and outside of The Cuban Club, also known as the El Circulo Cubano de Tampav. Plan to be entertained with live music on the main stage, burlesque and side show acts in the theatre, street performers and more. Guavaween will also feature a street festival with games, food vendors and thousands of people dressed in costumes.
Sip on potions from full liquor bars throughout the event (VIP- gets open bar) and the famous Mama Guava Costume Contest will also be taking place at Guavaween, so be sure to come dressed in your most creative and bone-chilling costume! Tickets range: $20 - $85
For more information visit the official Guavaween website: http://www.guavaweentampa.com
Tickets can be purchased by visiting: http://www.ticketfly.com/purchase/event/675019

Halloween Make-Up Workshop | Patel Conservatory | 10:30 a.m. to Noon
Theater make-up specialists Audrey Siegler and Sarah Berland will teach participants to create frightening looks for Halloween. The fun workshop will include a basic introduction to make-up and design, an application demonstration of wounds, scars and painting, and a portion where students will apply learned skills to create a simple wound. Students will be provided with all materials to create in-class applications as well as how-to and material guides to take home for reference. This workshop is designed for those in grade five through adult. Registration is required by calling 813.222.1002 or by visiting the Patel Conservatory registration office. The fee is $25. For more info visit: http://www.patelconservatory.org/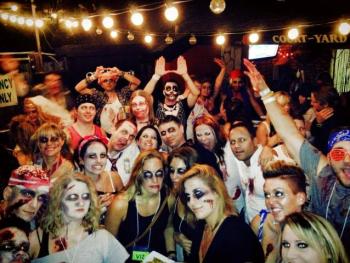 SoHo Zombie Crawl benefiting Make-A-Wish Tampa | 4 p.m. to 10:30 p.m.
All TICKET SALES & PROCEEDS will benefit Make-A-Wish! Once again we will be zombie shuffling through all of your favorite bars in South Tampa.... Here's the schedule and the scoop!
Sunova Beach 4-6pm Registration
Soho Tavern 6-7:30pm
Dubliner 6-7:30pm
Cheap 6-7:30pm
World of Beer 7:30-8:30pm
Yard of Ale 7:30-8:30pm
Soho Saloon 8:30-9:30pm
Lodge 8:30-9:30pm
MacDinton's 9:30- After Party
$20 for general admission which includes discounted drinks specials at each bar.
$50 for VIZ which includes the specials above plus a free drinks/shots specials at each participating bar and food at the VIZ After-party! (VERY LIMITED) To purchase tickets or more info visit: http://sohozombiecrawl.com/
Little Monsters Pumpkin Patch | Centro Ybor | 11 a.m. to 4 p.m.
A FREE family-friendly event where kids can choose a free pumpkin to decorate from the more than 750-1,000 pumpkins in a fenced pumpkin patch in the Centro Ybor courtyard. From 11:30 a.m. - 1:30 p.m. kids can then show off their costumes while trick-or-treating among the Centro Ybor merchants.
Big Monsters Bed Races | Centro Ybor | 3 p.m. to 6 p.m.
Five-person teams race wheeled beds down 7th Avenue from 15th Street to 17th Street. See which team will beat 2013 champions Coyote Ugly Saloon in the second annual event.

WitchCraft Music Fest in Tampa's Historic Latin Quarter, Ybor City | 8 p.m.
20 local and nationally recognized bands will perform at 4 different locations throughout Ybor City.
Sunday, October 26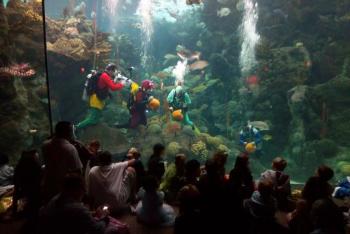 Guppyween | Florida Aquarium | 4 p.m. to 8 p.m.
The only day kids and parents are welcomed to roam as wild animals, ghosts and princesses along the Halloween trail and trick-or-treat tank-to-tank with over 20,000 sea creatures at The Florida Aquarium's Guppyween.  It's a family-friendly, costume-friendly, Halloween event you'll want to dive right in for!  Kids in costume $5, Adults (age 12 yrs and older) $15.
Hell on Wheels Bike Rally and Poker Walk | Ybor City | Noon to 7 p.m.
This year's "Hell on Wheels" Halloween season "Poker Pub Walk" in Ybor City will be on Sunday, October 26, 2014 from 12 noon to 7pm.  Along with fun and prizes, a Honda "RUCKUS" customized scooter will be raffled off at 8 pm.  All proceeds will benefit My Warrior's Place in Ruskin (www.mywarriorsplace.org).   Hell on Wheels is part of the "Fantasmafest" a week organized by the Ybor Merchants Association. For more information visit: http://ybornow.com/fantasma-fest/
Coming Up….
America's Got Talent Season 10 Auditions | Sunday, November 2nd at the Tampa Convention Center
5th Annual Flavor of West Tampa | Saturday, November 8 | 10 a.m. to 4 p.m. | Macfarlane Park