Hey Tampa Bay.. Alex here with a list of fun events and activities happening in and around the Bay Area this weekend:

1. Mary Poppins – June 4- June 6, 2010
Mary Poppins made her way into Tampa in early May, but will be heading out after this weekend. Make sure you head over to the David A. Straz. Jr. Center of Performing Arts June 3- June 6, 2010 to see the best combination of the original stories by P.L Travelers, and the beloved Walt Disney film, Mary Poppins.

 2. Taste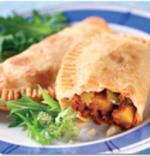 of Pinellas- June4- June 6, 2010
The annual Taste of Pinellas returns to the Bay area at Vinoy Park on June 4th(5:00pm-10:00pm), Saturday, June 5th (11:30am-10:00pm) and Sunday, June 6th (12:00pm-7:00pm).  There will be food and import beers from a number of restaurants including Fresco's, Parkshore Grill, Courtside Grille and Crabby Bills, as well as an outdoor stage with different acts playing every night, including country star Martina McBride. If that wasn't enough, there will be plenty of games and crafts to keep everyone entertained!
This event will be located at Vinoy Park on 501 5th Avenue, NE, St. Petersburg, FL 33701 and will cost $5 per day on Friday and Saturday, Free on Sunday.
3. Goodwill Wedding Gown Sale- June 4, 2010
This Friday and Saturday morning the Goodwill Superstore will be hosting The Fourth Annual Goodwill Wedding Gown Gala. They will have hundreds of designer gowns on sale in all sizes and styles, with prices up to 85 percent off retail. The gowns are all new and would normally retail from $500 to $1,250. The sale begins at 6 a.m. Friday at the Goodwill Superstore, 3929 Tampa Road, Oldsmar. If brides don't find what they're looking for there, a new batch of dresses will go on sale at 6 a.m. Saturday at the Wesley Chapel Goodwill, 2390 Willow Oak Drive,Wesley Chapel.
There won't be any jewelry on sale this year, but there will be lots of bridal accessories including new garter belts, toasting glasses, guest books with quill pens, print-your-own invitation kits, picture frames, bridal shoes and veils.
4. Walk like MADD- June 4, 2010
Mothers Against Drunk Driving (MADD) will be hosting the 2010 Tampa Bay Walk MADD 5k, noncompetitive fundraising walk on Friday, June 4th. The walk begins at 7pm at the USF Campus in Tampa. For complete information and to register or donate visit WalkLikeMADD.org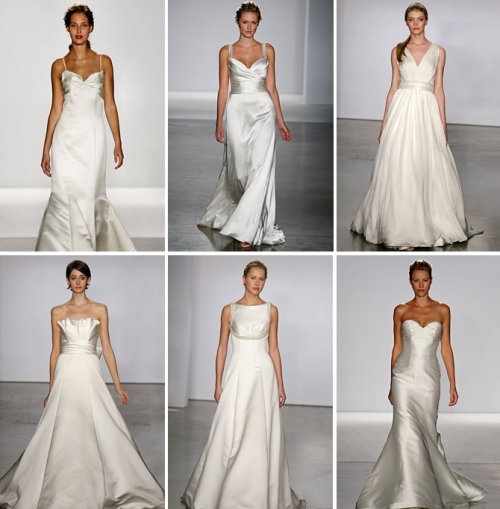 5. Kris Pierce is Appearing at the Wagon Wheel Flea Market- June 5, 2010
Kris Pierce of Krispsoundz Entertainment will be appearing at the Wagon Wheel Flea Market in Pinellas Park, Florida on Saturday, June 5th. The flea market will be open from 8:00 AM - 4:00 PM. Kris Pierce will be appearing between the hours of 2:00 PM - 4:00 PM at the Wagon Wheel Flea Market 7801 Park Blvd. Pinellas Park, FL. 33781
6. Night in the Islands- June 5, 2010
On Saturday, June 5, from 6 - 11 pm, the City of Tarpon Springs will present A Night in Islands –a free event on the world famous Sponge Docks. Enjoy Greek music, dancing, dining and other activities under the stars at the Sponge Docks. The event features live music by Ellada, Greek dancing, and free lessons in tavli (Greek backgammon) offered by players from the World Tavli Association.
Address: Dodecanese Blvd. between Hope & Athens Streets, Tarpon Springs, FL 34689

7. Facing the Late Victorians: Portraits of Writes and Artist from the Mark Samuals Lasner Collection- June 5, 2010
This Saturday, June5, 2010 will be the last day The Henry B. Plant Museum will hold the exhibition that examines noted Victorians through portraits. This exhibit will provide visitors with the opportunity to come face to face with famous British poets, painters, novelists, playwrights and illustrators. Admission is a suggested donation of $5 per adult, $2 for children under 12. The exhibit will be open from 10:00AM to 4:00PM at the Henry B. Plant Museum located on 401 W Kennedy Blvd., Tampa, Fl 33606
8. Carole King and James Taylor Tour- June 5, 2010
St. Pete Times Forum at 8:00pm
9. Tampa Bay Storm vs. Oklahoma City Yard Dawgz – June 5, 2010
St. Pete Times Forum 7:30pm
I hope you attend a few of these wonderful Tampa Bay events over the weekend.