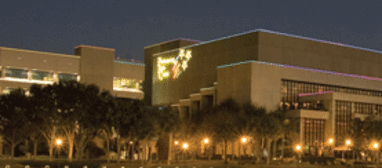 Hey gang...Travis back with the Annie Trivia questions for the family 4-pack of tickets to see the award-winning play this weekend.  As the little, curly-headed girl says, there's always tomorrow...but not with this contest.  This is the ONLY day we are doing giveaways to this play, so good luck! 

Remember, here are the rules...You have to be following us on Twitter (www.VisitTampaBay.com/Twitter); Answer three Annie Trivia questions; You have to re-tweet the original tweet in order to be eligible to win; You have to answer all questions within the same Tweet. 

Here are the questions...happy answering -

What year did ANNIE first appear on Broadway?

On what comic strip is the musical ANNIE based?

What is the name of Mr. Warbucks' personal secretary?
Now, I know these aren't easy, but come on, these is one great prize!  So, get answering, follow the rules, and be the first one to come up with the right answers, and you'll be heading to the Performing Arts Center this weekend.

Good luck!  Check back in just a little bit for the answers.  And remember to keep checking back for more updates about great things to do in Tampa Bay, as well as other Tampa Bay entertainment options.