Summer is here, and the heat is on. Luckily, Tampa Bay is a waterfront community that knows how to keep its cool. We have plenty of ways to enjoy the water, whether you want to be in it or on it.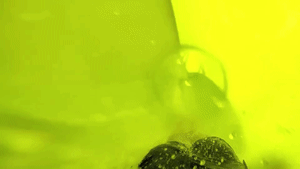 Adventure Island | Are you brave enough to take on Vanish Point, Adventure Island's newest drop slide? You'll be swept off your feet as the floor under you is pulled out, leaving you to plunge down a 70-foot freefall then through 425 feet of spiraling tubes. You'll also get the chance to cherish this exhilarating moment forever because a camera will be capturing your face right as you vanish! 
Bay Spirit II | After exploring the world beneath the waves inside The Florida Aquarium, join your fellow explorers on a hunt for dolphins and other wildlife that call our waters home. The Bay Spirit II offers indoor and outdoor viewing platforms and an experienced crew to bring you close to the local environment.
Busch Gardens Tampa Bay | Start your visit with a rollicking plunge down the Congo River Rapids, a journey guaranteed to leave you soaked as a way to keep your cool as your explore the rest of Tampa Bay's landmark theme park. With nearly five miles of thrill rides and up-close animals adventures, the park has plenty to pack into a visit. Need another splash? Take a plunge down the Stanley Falls Log Flume. Make the most of your trip by adding the Busch Gardens app to your smart phone.
Canoe Escape | Escape the urban jungle and slip silently through the dabbled shadows of an ancient cypress forest as you paddle the wild upper reaches of the Hillsborough River. An experienced guide will lead the way through the placid water and past basking turtles, perching birds and the occasional alligator. Go wild.
Tampa Bay Water Bikes | Take a pedal-powered tour of Tampa Bay aboard one of these unique rides. Part bike, part pontoon boat, all fun! Starting from the downtown waterfront, you can explore along the Hillsborough River, Garrison Channel or Seddon Channel. The bikes are extremely stable -- stable enough for your water-loving dog to ride shotgun!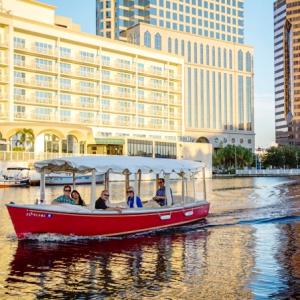 E-Boats | Captain your own adventure when you take the wheel of an e-boat and explore downtown's growing number of waterfront restaurants. From downtown, you can cruise north along the Hillsborough River to catch the sunset at Ulele or Armature Works. You can also cruise past the waterfront mansions lining Davis Islands and Harbour Island. Bring your own food and drink to make a memorable journey with friends or co-workers.
Urban Kai Stand Up Paddleboard | As close as you'll come to walking on water, paddleboarding puts you in touch with nature along downtown's sparkling waterfront. A quick lesson with help you find your sea legs, then you're off on your own to discover the trove of surprises waiting in the water -- and work your core while your at it!
Tampa Water Taxi dolphin cruise | Captain Larry Sulkin comes by his nickname, "the dolphin whisperer," honestly. After years guiding tours on the Tampa Bay waterfront, he knows all the haunts of the local dolphin families who typically raise their young in the safe, shallow waters close to downtown. He also tells a good story between sightings. 
Pirate Water Taxi | Got a dinner reservation booked in Tampa Heights? Skip the Uber and take to the water with downtown's iconic yellow Pirate Water Taxi. The boats run all day along the waterfront, offering visitors a hop-on, hop-off day pass that makes exploring the waterfront a relaxing adventure.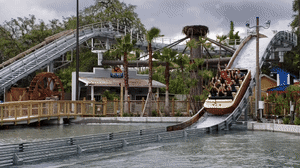 ZooTampa at Lowry Park | A casual boat ride turns into a complete adrenaline rush at the ZooTampa's newest attraction! Board a boat and admire the wildlife surrounding you as you drift gently along a beautiful spring. Hold on tight because the journey goes from peaceful to a three-story drop before you know it! This is a thrilling way for your family to beat the Florida heat.
Fountains & Splash Pads | Beat the heat this summer with a trip to a splash pad!  Visit the new rainforest-themed splash pad at The Florida Aquarium, the Australian Outback at ZooTampa, or public splash pads along the Tampa Riverwalk. Interactive fountains at Curtis Hixon Waterfront Park also create space for a quick cool-down.
Yacht StarShip Dinner Cruises | End your day with a four-star dining experience and an evening cruise through Tampa Bay. Along with a delicious meal, you'll find dancing on the outdoor deck and a romantic moment watching the lights of the city come up as the sun goes down.