Hello there folks! Jeremy here giving Lisa's fingers a break from blogging to talk about a great award recently bestowed upon on one of our
Tampa Bay & Company partners
!
Condé Nast Traveler magazine announced this Tampa restaurant is a 'Favorite Airport Dining' spot in the U.S., from the magazine's annual business traveler survey.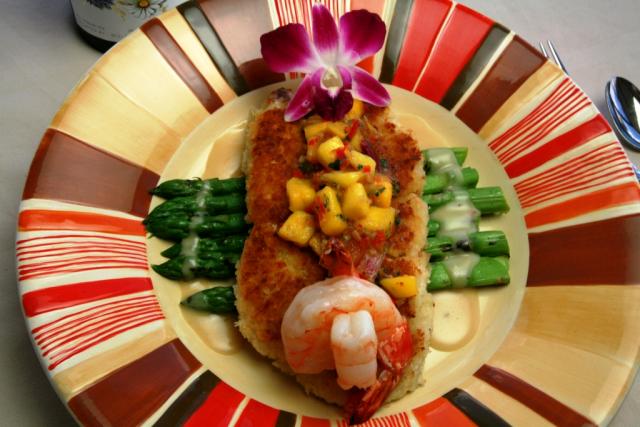 The
View at CK's
is a revolving rooftop restaurant located atop the
Tampa Airport Marriott Hotel
. Known for its seafood, steak and sushi, the restaurant has been a staple in the Tampa Bay community for over 35 years. I myself can highly recommend the mash potatoes, in addition to all of the other delights on this menu! 
Also in the survey,
Tampa International Airport
was ranked third among U.S. airports. Portland International Airport earned the top spot, and Ronald Reagan Washington National Airport was second. Tampa's awesome airport earned top marks in the categories of comfort and design (higher than the number 2 airport) as well as location and access! 
Two independent firms asked Condé Nast Traveler readers (identified as business travelers) to rate hotel chains, airports and airlines as excellent, very good, fair or poor, on a variety of criteria. More than 25,900 surveys were completed, returned and tabulated. The View at CK's was one of only fifteen restaurants recognized nationwide as favorite airport dining spots.
That is some pretty sweet recognition for one of our most awesome Tampa Bay dining spots! So if you haven't been there yet to dine, be sure to stop by and say hi to
Chef Debra
for me!
That's all for now, but be sure to stay tuned in for more updates on where to eat and what to do in Tampa Bay!