Hello everyone! What a morning it was in Ybor City today! Below is a picture of me (in the middle) and my co-workers at the LIVE Today Show taping. Starting our morning off a 5 a.m. was ....fun! Watching the producers set up cameras and props in the dark was interesting!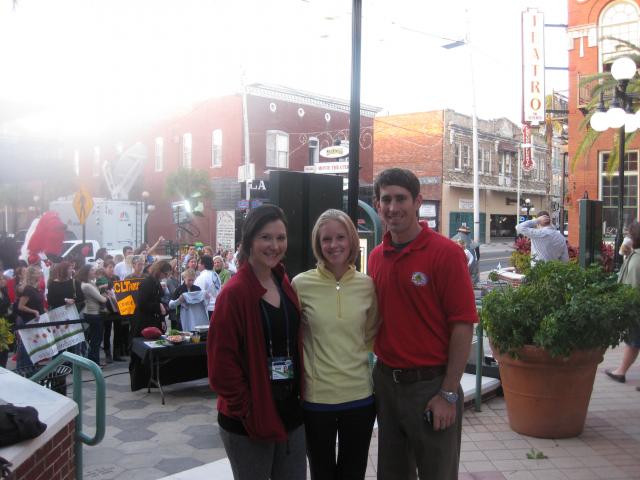 Scanning the streets of Ybor where Today Show fans came dressed up and with handmade signs was comical. Good old Al Roker made my day when he came strolling out of
Teatro
on Seventh where he did his first weather segment.
Throughout the 3-hour morning show, Al Roker learned how to hand-roll a Tampa cigar, he tasted the
Columbia Restaurant's
famous mojito and 1905 salad, sipped on some Tampa brewed beer from the
Tampa Bay Brewing Co
., witnessed a Steelers/Cardinals cook-off and tasted their food as well, watched Flamenco dancers take the stage for a few minutes and even accepted a plaque from Tampa's very own Mayor Pam Iorio!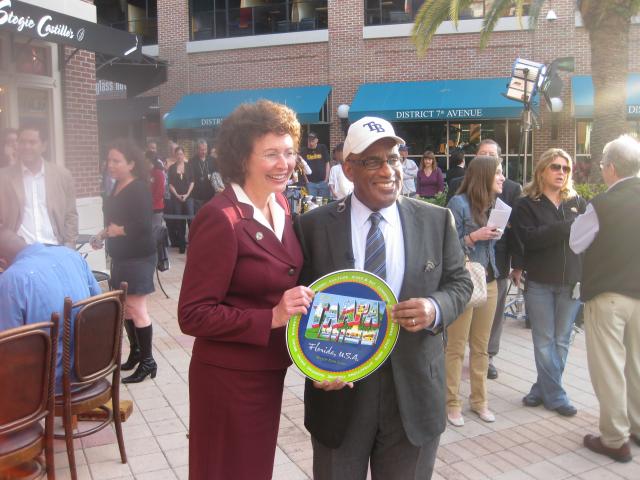 With a fun-filled, packed Ybor City this morning, Tampa received some great exposure on one of the top, most-watched morning shows in America! 
Thanks for stopping by Ybor City - an obvious must-see in Tampa! Off to the Pepsi Smash concert....cheers!