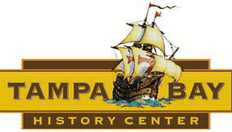 Hi sport fanatics of Tampa Bay, who wants to meet some of Tampa's great sports legends this weekend? If so, Alex here with some great news for you!
The Tampa Bay History Center is hosting the Tampa Sports Reunion this Saturday, August 13 from 3p.m. to 6p.m.
More than 30 former athletes will be on gathering at the History Center to sign autographs, take photographs and chat with museum patrons
Announcers from 620 WDAE The Sports Animal broadcasting live from the History Center prior to the event kick-off will be on hand.

Some athletes scheduled to appear are: Ian Beckles (Bucs), Aaron Brown (Bucs), Ricky Reynolds (Bucs), Richard "Batman" Wood (Bucs), Jimmy Giles (Bucs), John Reaves (Bandits), Mike Connell (Rowdies) and Dave Andreychuk (Lightning), plus many more.
Admission costs $12 regular adult admission; $10 for students, seniors, military, youth 13-17; $7 for children 4-12; 3 and under are free. Admission to the Tampa Sports Reunion includes full gallery access.
The Tampa Sports Reunion is presented by 620 WDAE The Sports Animal and sponsored by the Tampa Tribune.
For more information, visit www.tampabayhistorycenter.org or call (813) 228-0097.

Hope you are all having a wonderful day! Check back with us often for more updates on Things To Do In Tampa Bay!