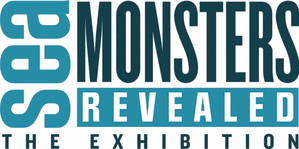 The Sea Monsters are coming!  On Saturday March 9, The Museum of Science and Industry will make a splash with the new Sea Monsters Revealed Exhibit!. Did I mention this will also be the world premiere for this event!
Sea Monsters Revealed uses the revolutionary polymer preservation technique commonly known as plastination to bring real sea animals onto dry land for an up-close and personal look at the most mysterious creatures the deep sea has to offer.
Visitors will not only see the outside, but also the inside of the most elusive aquatic life ever discovered, including a 6-foot-wide manta ray, a 15-foot-long mako shark, a giant squid, and an 18-foot-long, 3,000 pound whale shark. All specimens in the exhibition are authentic, stunning examples of the mysteries that lie beyond our shores and have been carefully recovered in accordance with the highest animal protection standards.
This is one exhibit that you won't want to miss so start making plans now and purchase your tickets. Museum hours are Monday – Friday, 9 a.m. – 5 p.m. and Saturday and Sunday, 9 a.m. – 6 p.m.
That's all for now, but stay tuned in for more updates on Tampa Florida attractions and exhibits!