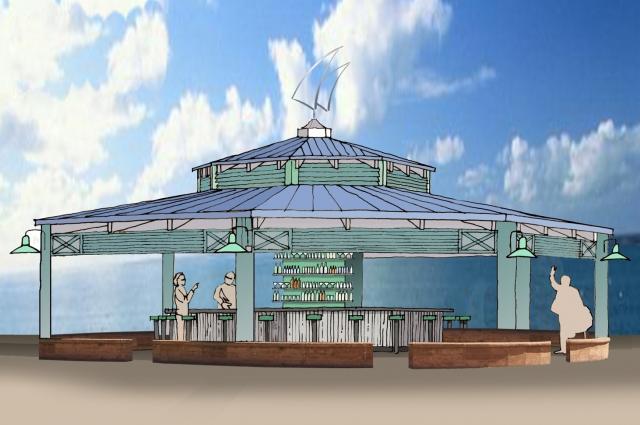 It's the moment we've all been waiting for!!! Okay, maybe not ALL of us, but I have for sure! The
Sail Pavilion on the Riverwalk
is now up and running and open to the public. This waterfront, open-air pavilion is located at the
Tampa Convention Center
in downtown Tampa Bay. The Pavilion is the perfect resting place for downtown patrons, strollers, joggers, dog-walkers, boaters, bicycle riders, meeting attendees, hotel guests and downtown visitors. 
The Pavilion offers its guests refreshing drinks and cocktails, sandwiches, salads and other tasty snacks, along with great music. The new waterside attraction is also dog-friendly, offering stainless steel water dishes, complimentary dog biscuits and a full Doggie Menu so you can order a special treat for your special friend. (That just sounded so cheesy haha!) Public docking is also available for all boaters, so make a stop at the Sail Pavilion for a break during your next boating trip. 
The Pavilion will have normal operating hours soon, but for this weekend it will be open from 11 a.m. to 8 p.m. on Saturday and 11 a.m. to 6:00 p.m. on Sunday. I'll make sure to post the normal operating hours as soon as I get them.
Make sure to stop by if you're in the area! Thanks for reading!