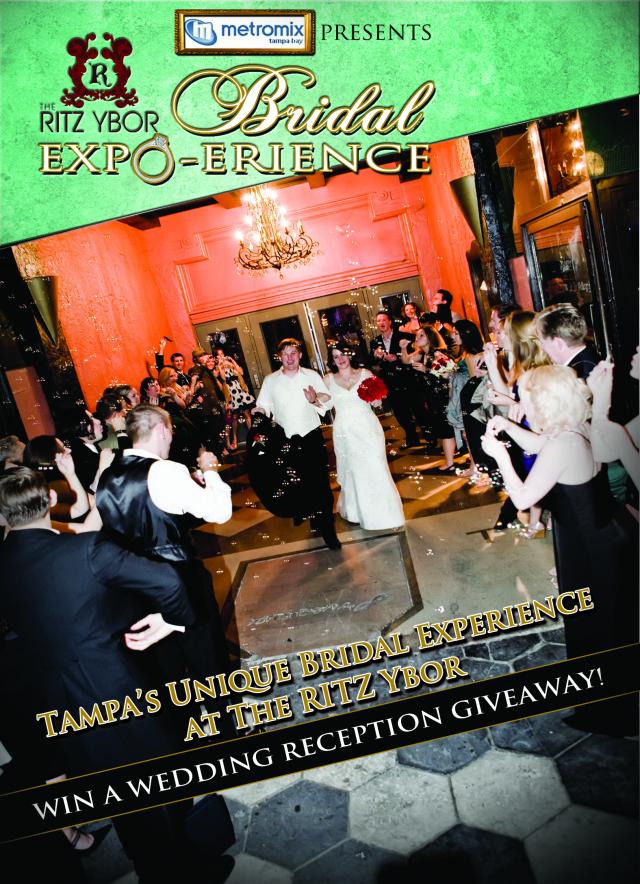 Ok, Travis here with our not-so-normal post about great things to do in Tampa Bay.  But regardless, it's pretty cool, so we wanted to share it with you. 
The RITZ Ybor, along with Metromix Tampa Bay, will host The RITZ Ybor Bridal Expo-erience on Sunday, April 11, 2010 from
noon to 4pm at the historic venue located at 1503 East 7th Avenue.  If you've never bee to this place before, make sure you stop by because it's awesome. 
The event will feature 17,000 square feet of fabulous exhibits from top wedding professionals and local unique vendors along with live entertainment by the popular dance collective, Bella Danza.
The RITZ Ybor Bridal Expo-erience is not only an event, but an experience where brides can see, feel, touch and taste their way through the fabulous vendor booths and interactive displays that will help make their special day even more extraordinary.
There will be champagne, cocktails, cake and food tastings along with a Bridal Gown Boutique where ladies will be able to try on and purchase designer gowns from Olga's Bridal up to 50% off. A Groom's Room featuring a cigar roller and a full liquor bar will be available for gentlemen in attendance.
Guests will have the chance to win many fabulous prizes throughout the event. One lucky guest will have the opportunity to win a grand Wedding Reception Giveaway at The RITZ Ybor.
Admission to The RITZ Ybor Bridal Expo-erience is $5 at the door...but wait...it's complimentary for grooms and fathers of the brides.  VERY COOL! 
For more information about the event, just visit www.theRITZybor.com.  Have fun all of you brides to be!!! 
And keep checking back here for more great Tampa Bay area events.