One of our newest partners is relatively new to the hospitality/tourism industry, but he's an expert in his field:  FISHING!  Captain Carlos Bueno is a Tampa native and grew up fishing the waters surrounding Tampa Bay.  His passion is being on the water and reeling in all different kinds of fish found in the Bay area waters.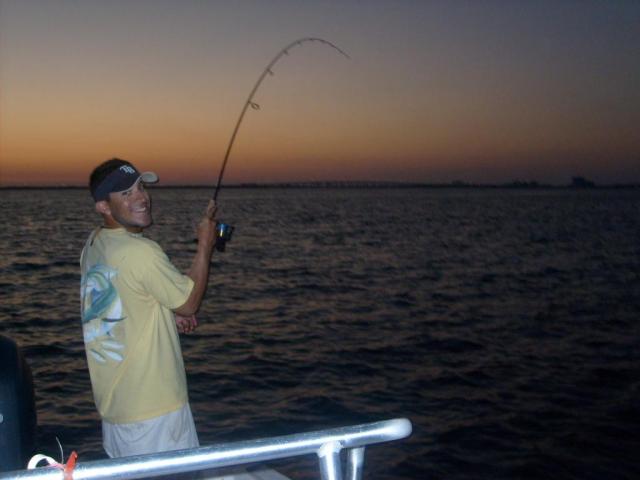 Back in August 2008, Capt. Bueno decided to live his dream and start his own fishing charter business,
Bueno Fishing
.  His motto is bueno at heart, bueno at fishing and he really is a great fisherman.  Check out some of his recent fishing trips on his website. 
Capt. Bueno says April-May is a great time to catch fish - all different kinds of species such as redfish, snook, tarpon, cobia, permit and more!  He fishes the West Coast of Florida from Clearwater to Boca Grande and can customize each tour to match his clients' wishes. 
Now's a great time to be out on the water enjoying the amazing Tampa Bay weather and beautiful scenery that Tampa Bay offers. 
Be sure to check back on the Partner Pulse for things to do in Tampa Bay!