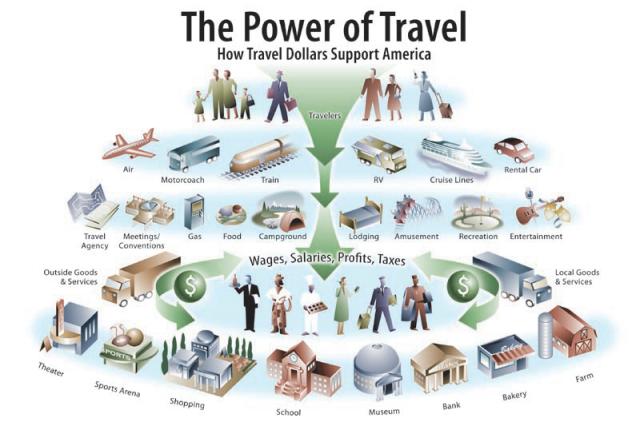 Hey Gang!  We're talking about tourism today!  Tourism is an industry that touches EVERY person in the community (as illustrated by our really cool picture in this blog).  
Hotels and meeting facilities, attractions, restaurants, cultural institutions, tour companies and transportation providers are among the local businesses directly impacted by travel, but there's so much more!  
Throughout Hillsborough County, tourism employees nearly 50,000 people...so you know we are talking about a huge impact.  And if you are wondering what the exact numbers are (# of visitors, how much money the spent, etc.), we'll be bringing you those new numbers this week, so stay tuned.  
Each week we are going to bring you more information about the tourism industry in Tampa Bay!  From numbers to indirect impacts and important issues, we'll be bringing it straight to you.  
From Arts and Culture in Tampa Bay and Tampa Bay hotel updates to tourism initiatives and even Tampa Bay emergency management, we'll have it.  
So, keep checking back for this, and other updates about tourism and other things to do in Tampa Bay.