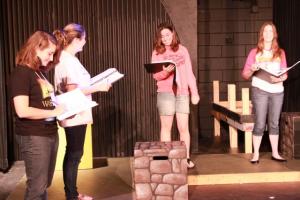 Taking a child to a live theatrical performance is a memorable experience. When you see the excitement on the child's face and the glow in his or her eyes, you witness the magic that theater can produce.
To help create these magical moments, the Patel Conservatory is offering a new class for theater professionals and pre-professionals that focuses on children's theater production. This new class,
Theater for Young Audiences (TYA), offers students in grades 11 through adult the chance to educate and entertain children. It was designed to train young artists to be well-rounded, high quality theater professionals, who will construct and perform for elementary and middle school students.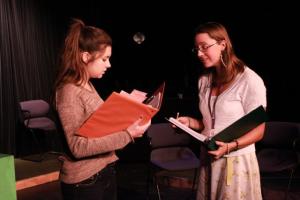 Students will spend four to eight hours per week split between the classroom and the practicum environment. They will work with Patel Conservatory faculty to create and teach educational workshops to coincide with field trips, Kid-Time and Wee Folk series that will tour through the Straz, as well as Broadway Family Night events and other educational components tied into Straz Center programming.
Students will learn to research for production and to design study guides. They will also have the incredible opportunity to work playwright Doug Cooney to create an original script to be rehearsed in January and performed at the Straz Center in February.
This TYA class will help emerging artists gain experience in theater and create magic for the stage's youngest audiences.
More information about TYA and the Patel Conservatory is available at www.patelconservatory.org and by calling 813.222.1002.
Stay tuned for more updates on arts & culture in Tampa Bay!