Good morning Tampa Bay, Alex here to tell you why you should vote for the owners of conceptBAIT | Global Event & Floral Design.  
conceptBAIT | Global Event & Floral Design Group is a full-service event production and floral design company that combines essential design and décor elements to stimulate the senses and reach into the soul. The company's goal is to create one-of-a-kind events that capture the imagination, leaving no detail untouched.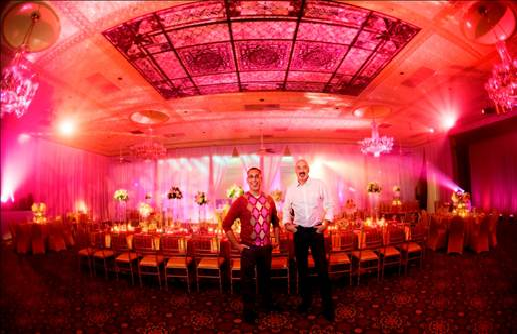 Lynn McGhee and Frank Clemente, the owners of conceptBAIT | Global Event & Floral Design Group, have worked hard to make a name for themselves by creating events for high profile social and corporate clients including the owners of Outback Corporation and Motorola, WEDU-TV, The Democratic & Republican Parties, Liberty Mutual, Tupperware, Mercedes Benz, USA, The Tampa Bay Lightning, Rays & Buccaneers, the Cities of Tampa and St. Petersburg, Tampa Bay & Co., and Super Bowl XLIII.
They have also done work for Donald Trump, Derek Jeter, Tampa Bay Buccaneers' owner, Bryan Glazer, Ronde Barber, and Liza Minnelli.
Many years of designing and producing classically sexy to cutting-edge looks for a variety of events has led to their latest nomination; McGhee and Clemente have been nominated again for Spotlight Awards, and they can use your vote!
Voting ends TODAY, January 31, 2011, so hurry up and head over to
http://www.event-solutions.com/spotlight/voting/index.php
to cast your vote for Frank Clemente as
Event Producer of the Year
and Lynn McGhee as
Designer/Creative Director of the Year
.
The awards will be presented at Event Solutions' annual tradeshow and conference in Las Vegas on February 28, 2011.
For More Information contact Frank Clemente or Lynn McGhee at 727.321.5350, frankclemente@conceptbait.com or lmcghee@conceptbait.com or visit them online at
www.conceptBAIT.com
Check back often for more Tampa Florida News Updates and information on Thing To Do In Tampa Bay!