Ok Tampa Listen up! This is IMPORTANT!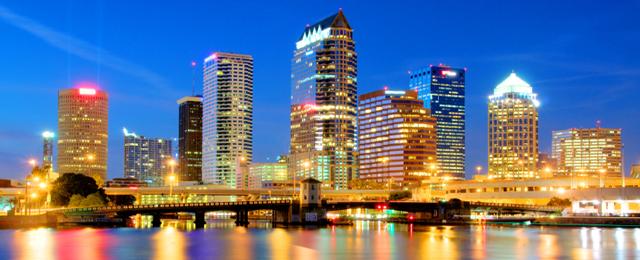 Lisa here, to talk numbers related to the World Cup United States. I did some looking around to see what some of the statistics are from the last World Cup we hosted. I found out some very interesting information.
In 1994 (The last time the World Cup was in the United States), we set the record for the highest attendance. This record still stands today, making that the most successful World Cup. There were an average of 69,000 fans at each game, and about 3.6 million people attended overall.
So currently the United States is working on the 2022 World Cup Bid. At this point we want FIFA to say Congratulations United States, you are hosting the FIFA World Cup 2022. Here's where we need YOUR HELP!
Currently there are 18 different cities in the United States who want to host the World Cup should it come to the US. Within that list of 18, Tampa is currently
number 5
, which is AWESOME. There's only one problem. Los Angeles is RIGHT BEHIND US! And with only 21 days before decision time, we want to solidify our rightful spot in the top 5.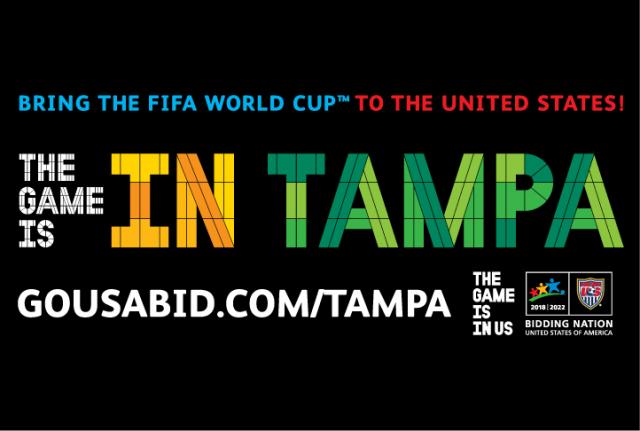 I am calling everyone to action Tampa so listen up! It is so easy to vote that you can do it in less than 1 minute. You can sign the
petition
(use every email you have), or you can text until your fingers fall off (I know you are on your phone ALL DAY anyway, so this is great practice (Text 22442 and put Tampa in the body of the message, and send as many as you want). Also once you've done it, pass it along to everyone you know; your entire facebook friend base, your email lists, your grandparents, anyone who has a phone or an email or both!
I think you get the picture (and if you don't,
watch our video
to see just how awesome it would be), I want to see the number of votes for FIFA World Cup 2022 in Tampa skyrocket.
That's all for now, but rest assured more World Cup Soccer News will be posted soon! And stay tuned for more Tampa Florida News updates.