The Florida Aquarium is joining forces with Pinellas County, the City of St. Pete Beach, Sirata Beach Resort and Crabby Bill's to prevent beach erosion by organizing a large-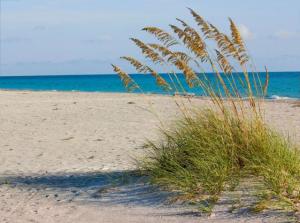 scale sea oats planting project on St. Pete Beach.
This Saturday, June 29, over 150 volunteers from local organizations including The Florida Aquarium, JP Morgan & Chase and Power Design will plant 5,000 plants behind Crabby Bill's and another 5,000 behind the Sirata Beach Resort. Sea oats help to prevent beach erosion by creating and maintaining sand dunes.
The event is part of The Florida Aquarium's ongoing "Project Green," which is dedicated not only to teaching the community about ways to keep our oceans clean but also to putting those practices into action around the Tampa Bay area.
For more information about the event please contact Katherine Chakour, Public Relations Manager for the Florida Aquarium, at 813-486-1645 or kchakour@flaquarium.org.