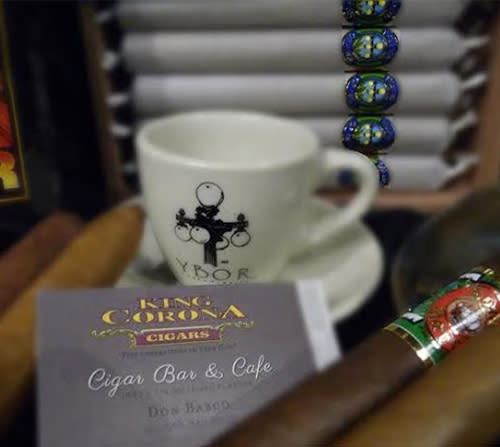 Say Happy Anniversary to your favorite hand-rolled cigar!
Today is the 129th anniversary of the first cigar rolled in Tampa Bay's Ybor City neighborhood in 1886.
We have Don Vicente Martinez-Ybor and Gavino Gutierrez to thank for setting Tampa Bay on the path to becoming the Cigar Capital of the World several decades later.
That first cigar helped make Tampa Bay a beacon for immigrants from Cuba, Spain, Italy, German and Eastern Europe. It helped put Tampa Bay on the map as the home to Florida's first brewery as well, and made Tampa Bay a rallying ground for revolutionary Jose Marti in his campaign to free Cuba from Spanish rule in the 1890s.
As the New York Times put it last year: 
In Ybor City, a neighborhood in Tampa, history is cloaked in the woody, earthen notes of a cigar, the product that helped define this once-quiet town and propel it well into the 20th century. 
Tampa Bay is still know as Cigar City, though more through its craft brewing than its hand-rolled smokes.
But that first cigar set in motion momentous changes that have made Tampa Bay a place unique in Florida: a vibrant, multicultural city where creative people and risk takers continue to flourish.
So before the day is out, stop by King Corona or another of Ybor City's cigar shops and honor Don Vicente with a smoke.
He earned it.