Good morning all! Another update from Jerm on an awesome Tampa Bay dining experience I had last night when trying out a new restaurant on the recommendation of a friend!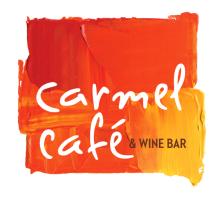 I have been hearing for a while now from friends and friend of friends alike that
Carmel Cafe
is the hottest new spot in Tampa. So it was time to stop going off of third party info and go and check it out for me.
Luckily there is a new location closer to me that just opened in Carrollwood, so me and a friend decided to go and check it out for ourselves!
Now I kept hearing about this whole IPad menu thing, but was admittedly skeptical about a restaurant being able to pull something like this off. Boy was I wrong... I was amazed at the ease of use of ordering your menu items from an IPad.
How it works is you launch the app, and it brings up either the dinner or lunch menu with all of the menu items. Most if not all of them will have photos and info about the ingredients. A future update will see nutritional facts for each menu item as well. Once you have decided on your items, simply add them to your menu and place the order. Its really that simple. Now one word of caution for you is that your food comes out super quick! Our first item that we ordered literally came out with in 4 minutes of placing the order.
The app, much like the device is so intuitive and visual. Its the easiest way to order food and drink. We decided to get creative with some of our ordering and added special instructions to our order. So we added instructions to the order to tell them to bring the dish to our end of the table and call us by our first name. And true to test, they did so! Always good to have that attention to detail and that's whats happening at Carmel, as every detail conceivable has been accounted for.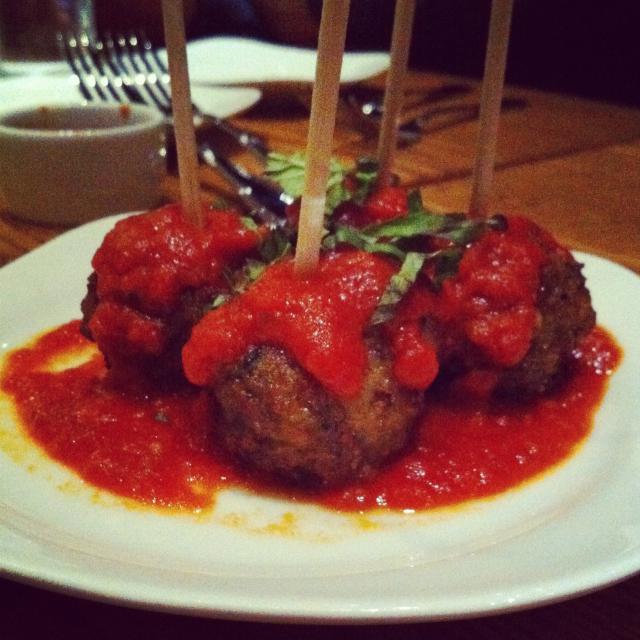 Now after marveling at the technology present with us at the table, it was on the feast of food!
I could sit here and talk for hours about all of the food that we had, but will rather send you to our
Dine Tampa Bay Facebook page
to see all of the goodies we feasted on! You can get an idea by scoping out the photo to the left here.
This Meatball lollipop Pommodoro was truly amazing to say the least, and it was just one of the amazing dishes we sampled on the evening.
In addition to the great food, Carmel has an extensive selection of wines available in increments of 3oz, 6oz, 9oz, and by the bottle as well.
The staff are courteous and are very knowledgeable about all aspects of the menu as they are a perfect compliment to the IPad. You'll leave thinking its one of the best dining experiences that you've ever had. I know I did...
Carmel Cafe has two locations in the Tampa Bay area, located at:
Carmel Café Countryside
2548 McMullen Booth Road
Clearwater, FL, 33761
Phone: 727-724-4228

Hours:
Tues - Thurs: 11:30 am - 2:30 pm;
5:00 pm - 10:00 pm
Fri: 11:30 am - 2:30 pm
5:00 pm - 12:00 am
Sat: 5:00 pm - 12:00 am
Sun: 5:00 pm - 9:00 pm
Carmel Café Carrollwood
14306 N. Dale Mabry Hwy
Tampa, FL 33618
Phone: 813-265-1415

Hours:
Tues - Thurs: 5:00 pm - 10:00 pm
Fri: 5:00 pm - 12:00 am
Sat: 5:00 pm - 12:00 am
Sun: 5:00 pm - 9:00 pm
**Lunch coming Nov. 2011**
Be sure to give this place a go guys, as I promise you won't regret it! As always stay tuned in for more updates on foodie related things to do in Tampa Bay!