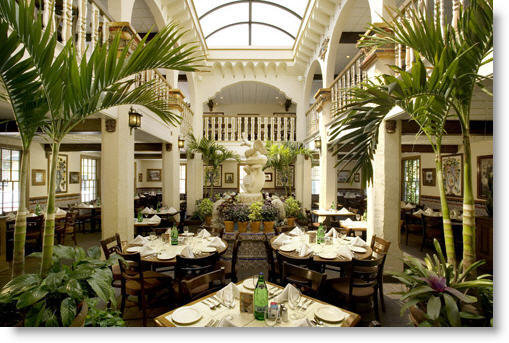 Lisa here with some Tampa Bay Dining news.
The Columbia in Ybor City is ready to celebrate Father's day on Sunday, June 19th. They are
accepting reservations
, and the complete dinner menu will be available all day. Plus they are cooking up some specials.
And just because I love food, and these sound awesome I'm going to tell you about some of the specials. They are featuring Coca de Langosta y Chorizo. It is a flatbread brushed with the Columbia's famous 1905 sauce and topped with Spanish chorizo, diced vine ripe tomatoes, Maine lobster and Manchego cheese. To top it off, it's drizzled with piquillo pepper alioli. I've personally had this and it is amazing!
The Columbia will also be featuring two main dishes. The New York Strip Sirloin. This is a 14 ounce NY Strip seasoned, grilled and brushed with the famous 1905 dressing. The other main course is Fresh sea scallops wrapped in Jamon Serrano Iberico topped with a guava sauce. That is served over rice and with a fresh mango and avocado salsa.
The Columbia Cafe at the Tampa Bay History Center on the Riverwalk in Tampa will also be open on Father's day. They have indoor and outdoor seating available but they are not taking reservations, and their menu is a little different.
Well I am now starving! I hope you all enjoy your Father's day, and don't forget to make those  for The Columbia in Ybor City soon!
That's all for me, but check in later for other Tampa Bay Area Events.