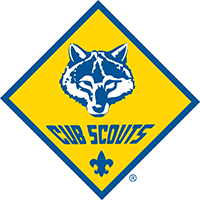 It's like a Willy Wonka factory in here! Lisa back again, with more information about
The Festival of Chocolate has created "The Chocolate House Challenge." A creamy, dreamy, chocolaty building competition for Cub Scout Packs and Boy Scout Troops.
Here are the yummy details. Each troop will design and create a chocolate themed house. Think gingerbread house, made out of chocolate!
Houses must be made with primarily chocolate products. The more chocolate the better! But if you must use glue or supports that is ok!
Houses should be three-dimensional and no larger than 18"x18"x18"
Houses should be transportable
One house creation per Pack/Troop
Ideas include: Chocolate bars, graham crackers, covered nuts, frosting, or anything else chocolate themed.
Be creative and give your house a name!
The deadline is January 10, 2011. You can submit up to 4 photos of your Chocolate house to info@festivalofchocolate.com. Photos should accompany the completed application, and the houses selected for display will be notified by January, 12.
The five chocolate houses to be displayed at the event will be selected based on creativity, originality and use of chocolate. The chocolate house should be a collaborative effort. Each of the finalist troops will receive 10 tickets for troop members to MOSI for the Festival of Chocolate on Monday, January 17th!
Guests at the event will vote for the "Winner of the Chocolate House Challenge" from the 5 finalists. The winners will be contacted by January 16th. And if you are a part of the winning troop you will get admission to The Festival and $100, and participation in a live Ice Cream Eating Contest on the 17th!
That's all I have for now, but stay tuned for more Tampa Bay Area Events, and Things To Do In Tampa Bay!