Hello Tampa Bay, Alex here to let you now that the Annual Bicycle Bash Festival is taking place at Flatwoods Park on November 6, 2011.
Hillsborough County and the South West Florida Bicycle United Dealers (SWFBUD) are proud to announce that the 2011 Bicycle Bash Festival will he held on Nov. 6, from 10 a.m. - 4 p.m., at Flatwoods Park, 14302 Morris Bridge Road in Thonotosassa.
The Bicycle Bash Festival celebrates bicycling in the Tampa Bay area and works to advance this sport as a healthy activity, an effective transportation mode, and a community asset.
This is a fun day to celebrate bicycling, enjoy music, and eat food at the beautful Flatwoods Park, where both road bicyclists and mountain bikers enjoy riding. Throughou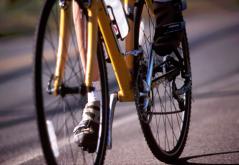 t the event, a swap meet, activities for kids and fun bike activities will be taking place.
This is the fifth year for this event, which attracts bicyclists of all kinds of backgrounds: casual neighborhood bicyclists, roadies, mountain bikers, urban cyclists, BMX enthusiasts and bike commuters. So, if you enjoy biking, make sure you head on over to The 2011 Bicycle Bash Festival.
If you are interested in participating in a fundraiser bike ride, The Cure on Wheels ride will be held on Nov. 5, also at Flatwoods Park. This ride raises money for local cancer causes.
Check out this video on the event, <http://bit.ly/rkEOaU>.
For more information on the 2011 Bicycle Bash or to participate as a vendor, visit www.bicyclebash.com<http://www.bicyclebash.com/>, or contact Alan Snel, at alansnel@yahoo.com or (813) 468-0064.
 
Have fun at this festival and enjoy Tampa Bay's beautiful weather.

Check back with us often for more information on Things To Do in Tampa Bay!